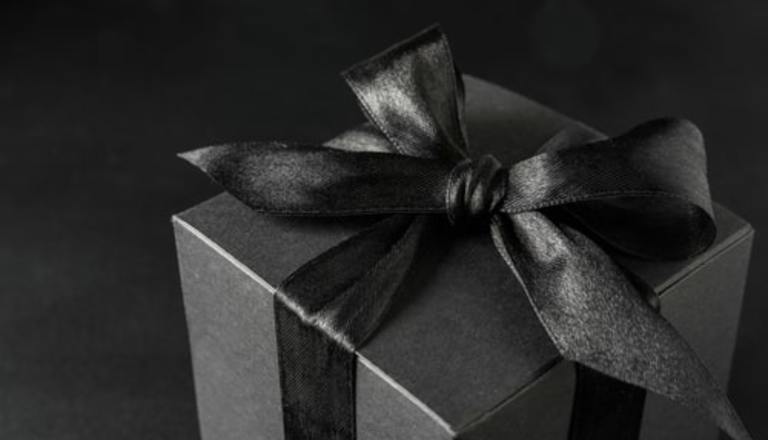 There's always a good reason to give the gift of Powerball tickets, and today, we'll share 12 of them.
If the jackpot weren't reason enough to buy Powerball tickets, they also make great gifts. You're likely not the only one excited about playing. And here are 12 gift ideas to help spread that excitement and joy with others.
1. The Ultimate Stocking Stuffer
Powerball tickets are great stocking stuffers for the holidays. Many often give tickets in conjunction with other gifts as well. After all, even the toughest friends and family to buy for will appreciate a chance at the Powerball jackpot.
2. Baby Showers Are Perfect
Are you celebrating the upcoming arrival of a new baby? Give the gift of Powerball! Of course, you'll likely shop from a pre-registered list of new baby essentials. But nothing says "welcome to the world" quite like a substantial chunk of cash or college savings.
3. Congratulations on Your Promotion!
If a close friend or member of the family is celebrating a new promotion at work, you might be inclined to pick out a card or send flowers in congratulations. But those sentiments can be even more rewarding with a Powerball ticket. And who knows, maybe this person ends up winning the jackpot and quits that job altogether!
4. Graduation (Or Any College Student at Any Time)
If you have a graduation party to attend, you can offer something truly sentimental. Since the legal age to play Powerball is 18, your recent grad might love that you offer his or her very first Powerball ticket. And it doesn't just have to be for high school graduates. Anyone you know who successfully makes it through the "broke years" of college will probably appreciate a ticket, too. Consider giving the gift of Powerball, and maybe a windfall of cash will help set this beloved young one's life on a whole new path!
5. Wedding & Engagement Celebrations
You'll check the registries or maybe feel obligated to just write a check for the newlyweds or recently engaged in your life. But you can also offer the gift of Powerball. Grab a ticket or two to attach to a card or along with those kitchen knives you bought. New couples will really appreciate a jackpot win.
6. Happy Retirement!
If you know someone celebrating a recent retirement, consider gifting Powerball. They will undoubtedly be able to use the extra cash to travel and enjoy, should it be a winning ticket.
7. Housewarming Powerball Tickets
Most housewarming gifts include bottles of wine, throw blankets, or plants. Imagine gifting a winning Powerball ticket that allows the new homeowners to pay off that mortgage instead. Who knows, maybe they win big and offer to pay off your house, too.
8. Girls Night Out Gifts
Are you planning to get together with your friends for a much-needed girls' night out? Don't come empty-handed. Get the party started with a chance at the Powerball jackpot and really celebrate when someone wins!
9. Birthdays Are Extra Special
Don't forget to grab a Powerball ticket to gift as part of a birthday celebration. Tickets are easy to stuff inside birthday cards. And, of course, gifting a winning ticket will be the best birthday present ever.
10. Any Gift by Mail
Regardless of the reason, sending gifts by mail can be tedious and expensive. And sending cash is risky. Anytime you have to send a gift, consider adding a Powerball ticket to the envelope to make checking the mail extra special.
11. Get Well Soon (Here's a Chance at the Jackpot!)
Nothing says "get well soon" like a million dollars. Of course, you won't know for sure if you have a winning Powerball ticket in hand. But gifting the chance can be just the hope and excitement your sick friend needs to feel better.
12. Mother's Day Is Around the Corner
If you haven't gotten something for your mother yet for Mother's Day this year, consider picking up a Powerball ticket on your way over to celebrate her. She'll love the sentiment, and let's face it, you probably owe her money for something, right? A jackpot win could be the ultimate, "I love you."
While you're out buying Powerball tickets for any of these occasions, don't forget to buy one for yourself. And should your ticket be a big winner, imagine all the gifts you could buy for everyone on your list!