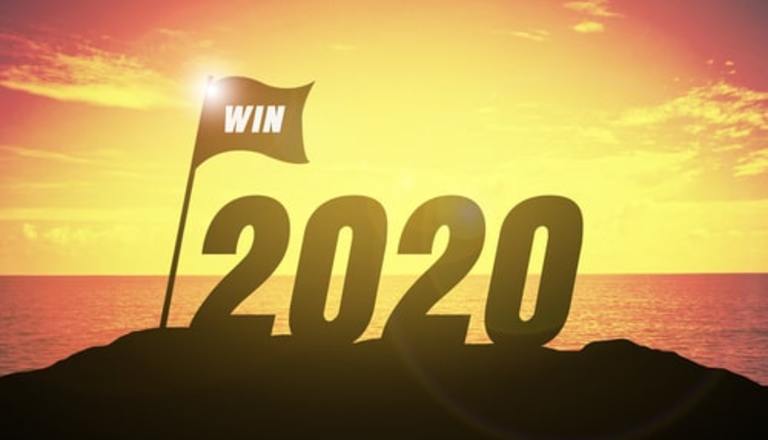 There may be more people playing and winning at Powerball. Here are a few of the latest stories of Powerball winners in 2020.
With so many ways to win, Powerball is a popular game. But it may be becoming even more popular in recent years. Maybe it's because Powerball is convenient and easy to play, whether online or at the local convenience store counter. The allure could be the ever-growing nature of the rollover jackpots. It may just be due to Powerball's various levels of payouts for matching some of the winning numbers. Regardless of why more people are playing these days, there are a ton of Powerball winners to demonstrate just how common it is to be a winner. Here's a look at a few winners from 2020.
A North Carolina Man Won Big Just Last Month
Lawrence Ginn said, "it's unbelievable," when he claimed his $1 million Powerball prize last month. Ginn is a Washington, North Carolina resident and matched all five white balls, beating the one in 11.6 million odds to win. Ginn purchased his Powerball ticket from his own store, Ginn's Seafood, and Quickstop. He took home more than $700,000 after taxes and told local media he planned to invest his winnings in his business.
A Big Jackpot Winner in New York
One lucky man in Malta, New York, matched all six numbers drawn for a massive jackpot payout earlier this fall. His winning ticket was purchased at a local retailer called Minogue's Beverage, and the store gets in on the payout action, too. Having sold the winning ticket, Minogue's Beverage scored a $10,000 bonus. The lucky Malta man took home a life-changing lump sum payment of $50,868,332 after settling the withholdings and taxes on the original $94.8 million total.
A Long Time Player Wins a Cool Michigan Powerball Million
It was August of this year when Richard Martinez, 72, ventured to the counter at his local 7-Eleven. He had been playing Powerball for years, and this day would be no different. He purchased his ticket, but this former Marine was in for a surprise. He managed to match five white balls and score the $1 million payout. He said he planned to use his winnings to help his three adult children pay off debts.
A Safeway Self-Scan Revealed a Million Dollar Winner in Oregon
Shelley Arnold joked about having been so excited to learn about her winning Powerball ticket. She was at her local Safeway and used the self-serve Lottery ticket scan machine to learn that her Powerball ticket was a winner. Neither Arnold's husband nor the store clerk had any indication at first because Arnold said she had her facemask on, hiding her initial look of shock. Second-guessing the self-scanner, the Salem, Oregon winner had the clerk check her numbers again. But once verified, she indeed became a million-dollar Powerball winner.
A $22 Million Jackpot & 20-Year Friendship
Joseph Freeney and Thomas Cook, both of Wisconsin, were close friends when they made a pact back in 1992. Together, they agreed to be regular Powerball players with the understanding that if either won the jackpot, they would split the pot with each other. Their deal would be finalized when Thomas Cook realized the Powerball ticket he bought as his local Synergy Coop had matching numbers. This June 2 Powerball drawing was worth $22 million, which the two friends plan to share according to their original handshake.
When you play Powerball, you essentially have nine different ways to be a winner. Whether it's the $4.00 payout at the entry-level or the jackpot in its entirety, winning can be easy. It may be the reason so many more Americans continue to play. When you see headlines of nationwide Powerball winners, it may inspire you to want to join the ranks.