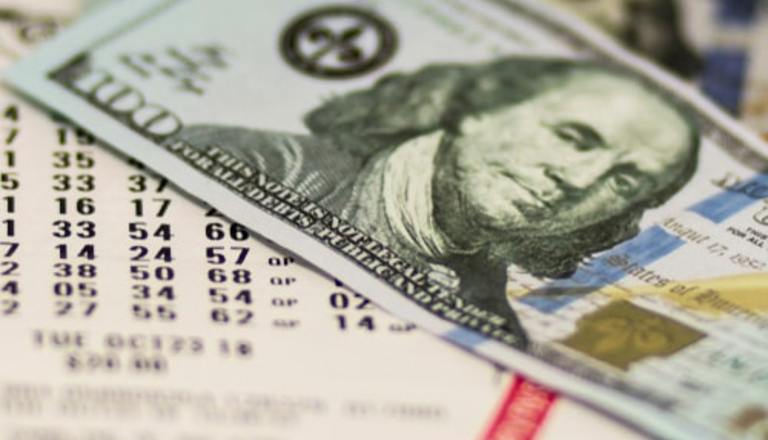 Smaller Powerball wins can be just as exciting and life-changing as the multi-million dollar jackpots.
You often hear about the huge Powerball jackpots with multi-million-dollar winners. But not all jackpots are seven or eight figures, and not all winners go home with tens of millions in cash. Matching some of the white balls along with the red Powerball can translate to smaller Powerball wins. And even these smaller amounts can be life-changing for those who win.
A Tennessee Woman Took Home $50,000
In April of this year, Dorothy Coffey stopped in at Lucky's Express Market in Oliver Springs, Tennessee. She figured it wouldn't hurt to try her luck at the Powerball game. Her ticket ended up being a winner, and she was surprised to learn she would be $50,000 richer. She had managed to match four white balls and the red Powerball to secure her win. And although it wasn't a mega-million jackpot, the extra cash added nicely to her bank account.
The Dale's Pub Lottery Group
Six friends near Raleigh, North Carolina, had a favorite ritual. Every week, for the past 14 weeks, the group of pals would meet at Dale's Pub and test their luck at the Powerball jackpot. They call themselves the Dale's Pub Lottery Group, and one day their dreams were realized. The group's Quick Pick was one number shy of the big jackpot. However, they had managed to match four white balls, the Powerball, and the 3X multiplier to cash out at $150,000. After taxes, each member of the group took home $17,691, and they vow to continue playing.
A Smaller Powerball Win Online
Barb Brown, a Michigan resident, confessed that she normally wouldn't play Powerball. But earlier this year, the jackpot had grown significantly, and she felt the urge to try her luck. She visited MichiganLottery.com, and to her surprise, her purchased ticket was a winner. She managed to match four white balls and the Powerball and scored again when the prize hit the 2X multiplier. She won $100,000, and in an interview, said she planned to add her winnings to her savings.
Former Governor of Iowa Wins $150,000
Tom Vilsack has a pretty impressive resume with titles like mayor, senator, U.S. Secretary of Agriculture, and even Iowa Governor. But he can add Powerball winner to his list of accomplishments now, too. He certainly didn't plan on winning but was lured into playing when the Powerball jackpot surged to $250 million. He forgot to check his ticket for almost two weeks before realizing he had actually managed to hit four of the five white balls and match the Powerball. Even then, he thought maybe he'd take home $10 or $20 for matching a few. He was truly shocked to learn he had won $150,000. He donated some of his smaller Powerball wins to the church of St. Boniface. The rest he put aside in retirement savings.
A $50,000 Winner in New Mexico
Like so many of the other stories, Lisa Spears of New Mexico didn't hit big but certainly hit big enough. She, too, matched four white balls and the red Powerball with her ticket, purchased on North Main Street in Lovington. It would be a $50,000 January to remember for Spears, and although not a massive jackpot, a welcome one nonetheless.
Not all Powerball jackpots are enormous. But there are countless Powerball stories like these where lucky players come close to hitting it big. And in the end, taking home several thousand can be enough to pay off a car or invest in retirement. These instances also serve as a reminder to always check your Powerball tickets. Thousands of dollars go back to the states every year in unclaimed Powerball winnings. You may have a smaller jackpot win, but it can still be life-changing.