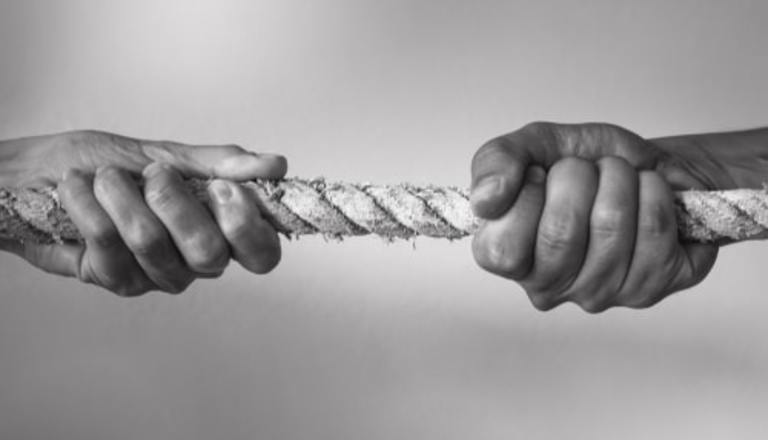 Over the years, there have been some pretty crazy Powerball winning disputes surrounding the life-changing jackpots.
When it comes to big money and finances, people can become fiercely protective. Money is responsible for more disputes than any other topic, between family members, across party lines, and even within marriages. So, it only makes sense that when Powerball jackpots are involved, winners and those associated with winners can expect a few arguments. Today, we'll shed light on a few of the craziest disputes regarding Powerball winners that graced the news headlines over the years. And there are a few doozies.
But, You Promised to Split the Winnings!
A 53-year-old woman in California was absolutely shocked to learn that she had won $1 million with her recent Powerball ticket. Eva Reyes wasn't going to be able to walk away with her cash uncontested, though. The liquor store responsible for selling her the winning ticket stepped in, disputing Ms. Reyes' big win. In fact, the owner of USA Liquors had fronted Ms. Reyes the money for the ticket. In return, should the numbers be lucky, Ms. Reyes would split the jackpot with the store owner. Eva Reyes says they had agreed to $50,000, not the half ($350,000 each) the store owner claimed. This dispute landed in court.
The Right Numbers for the Wrong Game
Imagine thinking you won $126 million in a Powerball game, only to be told you did it wrong and the winning numbers you chose didn't count. That's what happened to one woman who played what she thought was Powerball. But instead, she accidentally registered her numbers for a different lottery game. While she matched the Powerball numbers with her online play, she was unfortunately not eligible for the win. The commission made the final determination to not pay her, despite her pleas and formal appeals. It wasn't all bad. The game she had actually played did prove to be a $15 winner.
Can You Sell Yourself a Winning Ticket?
One Powerball dispute involved convenience store workers who sold themselves what proved to be a winning Powerball ticket worth $15.9 million. There were two points of contention with this scenario. For starters, some officials questioned the legality of the coworkers selling themselves a ticket while on the job. The second issue was age. Tim Schultz was a 21-year-old college student. But his coworker, Sarah Elder, was only 20 at the time. Iowa law prohibits any lottery participation from anyone under the age of 21, calling this duo's big win into legal territory. The two had each chipped in half the cost to purchase the ticket. And attorneys had to be involved to review.
Mother Sues Her Son
Gloria Mackenzie, an 84-year-old Florida resident at the time, was ecstatic to learn she had won the Powerball jackpot worth $590.5 million. After choosing the lump sum, she walked away with $278 million after taxes. And to help her sort out her new fortune, she enlisted the help of her son. That's where things went awry. Mackenzie's son hired a financial advisor, who, as it turns out, had no experience in managing wealth at all. It was long before money began disappearing from Mackenzie's accounts to the point that she contacted an attorney. In court, she filed complaints that her son and this inexperienced advisor were mismanaging her funds. This Powerball dispute alleged Mackenzie lost more than $10 million.
Not all Powerball winning scenarios are slam dunk victories. Let these tales of disputes be a cautionary tale. Be mindful of the game you're playing. Make sure you're old enough to play. Only pick experienced advisors to help you manage your funds. And if you promise to split the jackpot, get it in writing. Now all you have to do is pick your numbers and win!