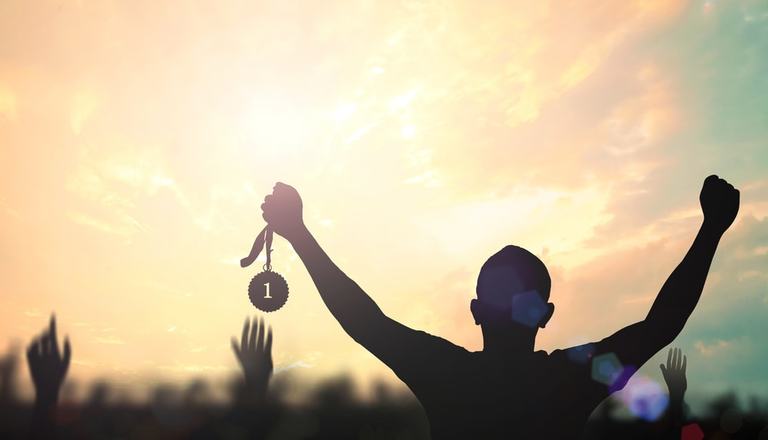 How often have you opened up your favourite newspaper to see another record-breaking lottery win?
Believe it or not, it happens fairly often.
Today, we're looking at some of the biggest record-breaking wins of all time.
1. The $1.6-Billion Powerball Jackpot
Let's start big. In January 13, 2016, the record-shattering $1.6-billion Powerball prize was split between three lucky ticket holders—John and Lisa Robinson from Munford, Maureen Smith from Florida, and Mae and Marvin Acosta from California.
Just what did the trio of winners do with their loot? Well, the Robinsons appeared on The Today Show before cashing in their ticket, reporting that they took their $528.8-million share in one lump sum payment, which amounted to $327.8 million.
Smith told the press she had been playing the lottery with the same six numbers for years before hitting the big time, and the Acostas refused to talk to the media, opting instead to assemble a team of advisers.
As for ticket sales, those broke records, too. In fact, nearly 400 million tickets were sold for the draw, with a surge in ticket buying in California, where $37 million in ticket sales were reported, with just over $59 million worth of tickets purchased on the Saturday before the draw.
2. The $758.7-Million Powerball Prize
Just last year, this winning ticket was sold to the very lucky Mavis Wanczyk in Massachusetts. Mavis is the largest single jackpot winner in American lottery history.
What did she do with her prize? Retired early, as one does!
3. The $656-Million Mega Millions Lottery Win
Back in 2012, this jackpot changed three ticket holders' lives. While one of the winners remains unknown to this day, a retired Illinois couple, Merle and Patricia Butler, said they were planning to use their winnings to do some good. The third ticket was reportedly divided amongst a group of Maryland-based friends.
So, why did one lottery winner remain anonymous? That's because the ticket was bought in Kansas, where winners have the right to keep their identity a secret.
4. Another Mega Millions Swoop of $648 Million
Two fortunate winners split this jackpot in December 2013. One ticket holder, Steve Tran, a truck driver, bought his ticket in San Jose, California. Once he hit the jackpot, he quit his job immediately.
The other ticket holder, Ira Curry, said she bet on combinations of family birthdays when she purchased her ticket in Georgia.
5. The $60-Million Lotto Max Jackpot
What about record-breaking prizes on our side of the border?
Well, in June 2018, one very lucky single ticket holder in Quebec hit the $60 million Lotto Max jackpot.
What's more, ticket holders in Ontario and Ladysmith also got a big piece of the winning pie.
The Luckiest City
Since we're talking about breaking records and lottery luck, we thought we'd give a shout out to Edmonton, too.
In 2015, the city's success with winning lottery tickets saw records being smashed. In fact, no less than 76 lottery prizes of $1 million or more were claimed on tickets sold in the region. Those tickets were worth a whopping total of $281 million, with Alberta having 49 of the 76 winners.
During the same year, Edmonton claimed the most million-dollar prizes with an impressive 15 winners, with Calgary coming in a close second with 11 winners.
One of the biggest prizes in the region was won by the Scotts, residents of the smallest community. They scooped the $50-million Lotto Max jackpot to take home to their Fort Kent, Alta Residence.
Meanwhile, Saskatchewan had 15 winners and Manitoba boasted 10 lucky winners, setting new records for both provinces.
It seems we certainly have our fair share of lucky ticket holders. Could you be the next record-breaker?