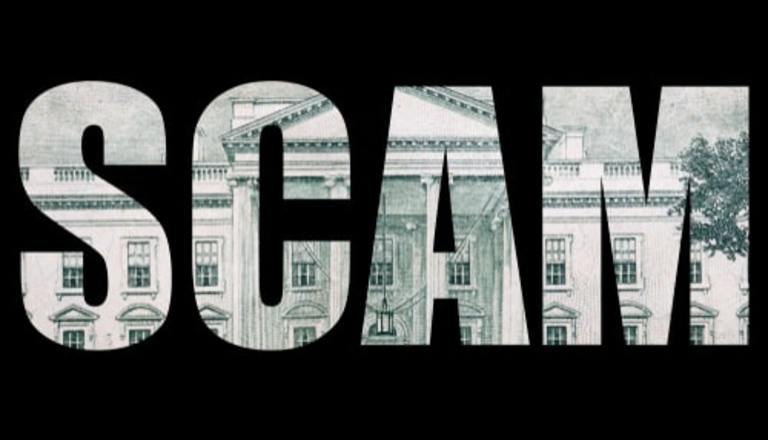 Powerball winners get publicity that sometimes also makes them unlikely targets of Powerball-related scams.
Winning the Powerball jackpot has been a life-changing dream come true for countless Americans over the years. But when you're talking about multi-million dollar winnings, there comes with it some unwanted attention. Acquaintances and long-lost relatives come out of the woodwork, looking for their share of the pie. The local press outlets want pictures with the winner, and the local paper wants every detail about how the winners came to choose their lucky numbers. But there can sometimes also be scammers out there, watching to see who wins next. Hackers and would-be criminals are getting creative with how they, too, can tap into a Powerball winner's take-home check. This latest Powerball-related scam recently caused a host of problems for one Florida Powerball winner.
Powerball Scams Come in Many Forms
Over the years, scammers have always tried their best to trick Powerball winners. Sometimes it's a phone call with someone claiming to be a lottery official. Other winners say they have received deceptive mail that appears to be government sent. Lately, scammers have been taking to social media, with sly and often effective ways of siphoning cash from newly identified Powerball winners. That's what happened to one Florida woman, and it serves as a cautionary tale.
The Latest Florida Scam
Sheryll Goedert is an Ocala, Florida, native and was fortunate enough to match the winning numbers in January this year. Goedert was ecstatic to learn of her good fortune and the Powerball jackpot of $396.9 million. The 61-year-old Powerball winner had big plans that would soon be put on hold when she realized something was amiss on social media. Almost immediately after the publicity regarding her winning ticket, Goedert noticed that accounts had been made on Twitter, Facebook, and Instagram, with her name and picture. The problem, though, she hadn't initiated any of these presences online, nor had she authorized their statements. In fact, she claimed to have never been on social media at all. She had been one of the latest victims of a Powerball-related scam.
How Hackers Scammed on Social Media
The posts from the invalid accounts claimed to be Sheryll Goedert, offering to share her jackpot winnings with the first 200 people who commented with, "congratulations." Citing her good-natured gesture was inspired by her faith; she was prepared to share $100 million in total with complete strangers. And to further authenticate the social media accounts, the hackers had stolen several pictures of Goedert to create the illusion that these accounts had been long-standing. And as fooled browsers began commenting, the hackers behind the scams began asking for credit card information. One unsuspecting victim's personal account information ended up being held hostage, resulting in $800 paid to the hackers.
This Powerball Winner Took Her Case to Court
In an attempt to not only protect herself but the countless victims who fell for the bogus social media pages, Sheryll Goedert took her case to court. She hired an attorney and sought to bring justice to those all over the country who may have been fooled by the hackers' attempt to steal money. A federal judge officially approved subpoenas to all three social media platforms, requesting the names and identities of those who created the invalid accounts. And the FBI, as well as local law enforcement, were brought in for further investigation.
Tips to Avoiding Today's Powerball Hackers
If you find yourself winning a Powerball jackpot of any size or amount, there are a few tips to help you avoid similar Powerball-related scams. If you receive an email, call, or text from anyone claiming to be an official, don't respond directly or open suspicious attachments. Instead, make a separate call to your local Powerball authorities to follow up and verify if they had attempted to contact you. Don't ever send or provide personal information in any capacity to help you avoid identity theft. If you feel you are targeted by a Powerball-related scammer, you can contact your state's Attorney General. And complaints can always be filed with the Federal Trade Commission, designed to protect consumers from fraudulent activity.
The latest Powerball scams seem to be targeting winners via social media and luring unsuspecting victims to provide critical information or send money. Now that you know what to look for and how to avoid scammers yourself, all you have to do is win the Powerball jackpot.