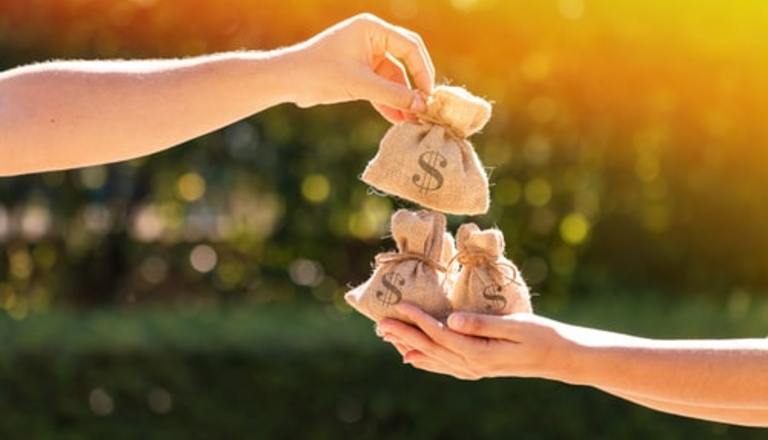 Many Powerball winners donate portions of their jackpots to charity, and here are a few of those non-profit organizations.
Despite how things sometimes look, in the media headlines and online, the world is still full of generous and kind people. There are selfless individuals who continue to support those less fortunate and in need. And when those gentle souls also have to win the Powerball jackpot, there are a host of good deeds that follow. Here are just a few charitable organizations, groups, or causes that have been jackpot benefactors from winners past.
In the Name of Science & Breakthrough Cures
There are a number of nonprofit and for-profit organizations in the business of developing therapies for some of the world's most terrible conditions. St. Jude's Children's Hospital, for example, offers families care and treatments for devastating childhood cancers. One woman, who won $1 million with her ticket, decided to donate to one of these types of organizations. As a two-time breast cancer survivor herself, this Spartanburg winner donated some of her winnings to the American Cancer Society.
The New Hampshire Winner Who Donated to Multiple Charities
One New Hampshire Powerball winner, who fought and won her anonymity in court, had herself a winning ticket worth $560 million, one of the state's highest payouts. Insisting that at least $50 million would be donated, this winner didn't just pick one lucky charity. Of the $264 million she ended up taking home, $150,000 would go to Girls, Inc. This is a non-profit group dedicated to girls' advocacy and offering resources to "build strong, smart, and bold" young ladies. The New Hampshire winner didn't stop there. She also donated $33,000 to each of three chapters of the group End 68 Hours of Hunger. She went on to develop the Good Karma Family Trust of 2018, positioned to donate for other charities ongoing.
Police K-9 Unit Foundation
Back in 2014, one jackpot-winning couple decided to share their fortune locally in their St. Paul, Minnesota backyard. While $15,000 went to the retail attendant who sold them the winning ticket, another lofty donation went to the St. Paul Police K-9 Foundation. This non-profit was formed in honor of a fallen officer and his K-9. And since its inception, the group's mission is to provide direct support to the St. Paul K-9 Unit and other affiliate agencies.
Taking Care of Veterans in Des Moines
Lerynne West took home her lump sum of $198.1 million from her winning Powerball experience. And this grandmother of six, mother of three, first set out to buy a vehicle big enough to haul all of her grandchildren around. She also established the Callum Foundation as an honor to one of her grandsons, who passed away as a premature infant. But West also found herself on the Ellen DeGeneres show, announcing her donation to veterans. The Travis Mills Foundation received $500,000 from West to fund additional programs for disabled military veterans.
Charity in the Face of Mother Nature's Destruction
CNN reported back in March of 2019 about a jackpot winner who chose to remain anonymous. This particular winner was not shy about offering funding and donations, though. Part of the winnings went to help the re-establishment effort to families devastated by a rash of Alabama tornados that spring.
Some Charities Win Even When No One Wins the Jackpot
Even when there aren't official Powerball winners, the funds generated from Powerball will often go toward supporting state-specific causes. In Maryland, for instance, the general fund receives money from Powerball, which is responsible for contributing to the state's education, environmental, and public health initiatives. In Pennsylvania, some of the revenue generated aids with state-run senior citizen services. Colorado keeps its parks and trails preserved. Nebraska keeps its recycling programs in operating order, and many other states use the revenue to create gambling addiction programs.
It's not uncommon either for Powerball winners to donate to local Salvation Army centers, American Red Cross projects, and local religious organizations. For most winners, the charities chosen as benefactors usually represent some personal sentiment. Which charity would you consider at the top of your donation list? You never know. Your next Powerball ticket could be the winner, allowing you to contribute to your favorite non-profit.