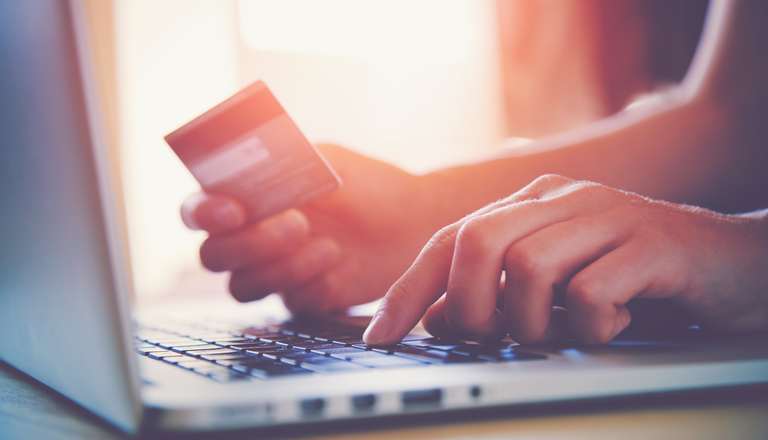 Playing the Powerball lottery online has become one of the most preferred alternatives to purchasing physical tickets from a shop. Millions of players around the globe are enjoying playing the lottery from the comfort of home, and it's easy to see why.
You may be wondering if purchasing Powerball tickets online is safe, or even entirely legal. That's why we've decided to go over a few pointers just to put your mind at rest.
It's Safe to Play Online
You probably already know how the US Powerball works. But, how exactly do your purchase tickets online and how do you know if it's all above board?
Here are the top things to look out for when buying lottery tickets online.
The website should be protected
The very first thing to do when you want to buy a ticket online is look for the safety symbols. Well-protected sites have a tiny padlock icon that's displayed pretty much across the website. If you see the padlock, you can rest assured that your personal details and money are safe and secure.
Look for contact details
If a site is a bit cloak-and-dagger about its contact details, there's probably a reason. Chances are, it's not a good one. Make sure there's enough contact information on a lottery ticket website before signing up to buy tickets.
Scrutinise the conditions
Does the site demand that you must be 18 years or older to play? That's a good thing and it means you'll need to verify your age to claim a prize. The site should also require that you have a valid credit card and are able to deposit funds into your player account. Always read a site's Terms of Use and FAQ before purchasing tickets.
Always play from your PC
Adding your banking details over an open Wi-Fi connection, like from a coffee shop or internet café, can be unsafe. Rather use your own trusted internet connection and personal devices for optimum safety when purchasing your Powerball tickets online.
On the whole, purchasing your tickets online, provided the site is reputable and you've followed the above advice, is the safest way to play the US Powerball. Best of all, you don't even have to cross the border to play.
Playing the Powerball Online from Outside the US
Actually, not only can your play Powerball online from outside the US, you can win, too!
Still in doubt? Well, one lucky Iraqi national won $6,4 million in the Oregon State lottery despite not being a resident, a citizen or having ever set foot in the country. There's also the story of a Canadian who won $1 million in the Powerball lottery.
For potential players, it's stories like these that prove that not only is it safe, easy and legit to purchase tickets online, but you can also win and get paid out – all without leaving your arm chair. The Powerball, particularly, is clear cut in terms of not imposing restrictions and limitations to who can purchase tickets online.
How Does It Work?
So, how does this whole online ticket purchasing thing work? Well, a local agent typically buys the tickets for you.
Once your ticket's purchased, scanned and uploaded into your player account on the site, the ticket is all yours. Both legally and any other possible way.
If you're worried about who buys your tickets for you, it's usually an employee of the online company and someone who has no rights to claim the ticket bought on your behalf.
Typically, the people who work at the local shops where the tickets are purchased know the agents. The agents buy thousands of Powerball tickets every day and it would simply be impossible for them to claim a winning ticket as their own.
In any case, the owner of the shop that sold the winning ticket is incentivised to get the winnings to the rightful owner as it's the only way for the shop owner to claim their bonus.
Buy Your Powerball Tickets Online
While you certainly could get all dressed up, pack a bag and head off on a road trip to the States to buy your lottery tickets, you really don't have to go to so much effort.
Now, it is perfectly safe and legitimate to buy your tickets online from the comfort of home. Just make sure the site you sign up to is reputable, secure and easy to contact.