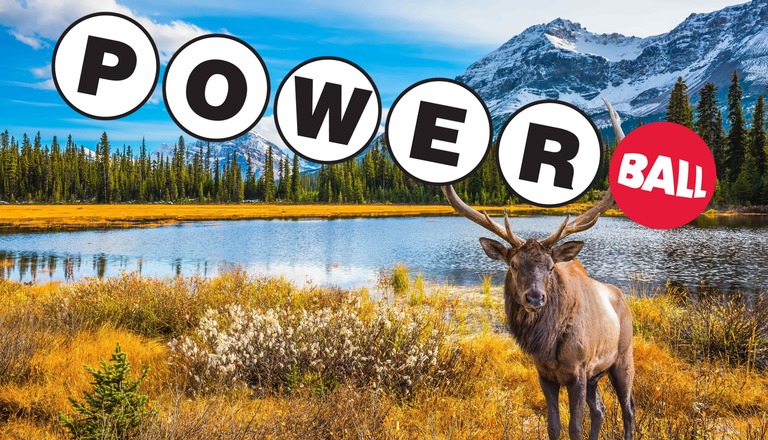 With humongous jackpots often greater than those offered by our local lotteries, it's no surprise that more and more of us are flocking to play U.S. lotteries.
If you're a Canadian who's considered playing the U.S. Powerball, there are a couple of things you should know first, like taxes and ticket buying options.
Here's our handy guide for Canadians who want to buy Powerball tickets.
Buying Your Powerball Tickets
While some Canadians still cross the border to buy their lottery tickets, you don't have to leave the comfort of your armchair. You can buy your tickets online.
There are several websites that purchase US lottery tickets on your behalf, saving you a trip into America and time spent in queues.
In fact, thousands of Canadians buy their Powerball tickets online every week.
To date, there aren't any rules or federal laws prohibiting third parties from reselling tickets they purchase from licensed lottery retailers.
Powerball, however, does warn players to be cautious. According to the lottery's site, it states that there are no regulations of online entities that claim to sell tickets or a service whereby they buy and hold Powerball tickets for you.
In other words, always tread carefully and make sure the online service you want to use is legit.
Crossing the Border with Powerball Tickets
On the other hand, you may just happen to purchase your lottery tickets during a trip to the U.S., take them home and then try to bring them back into America. However, doing this means you risk violating a not very well known law that actually forbids you from importing "immoral articles."
So, while it is perfectly legal for Canadian citizens to play and win the U.S. Powerball, you cannot try and take your tickets back into the U.S.
What About Taxes If You Win?
If you're lucky enough to win the lottery, you have the option of being paid out in annual payments over a period of years or you can choose a smaller cash payment.
Here's the best news though. Canada does not tax lottery jackpots. On the other hand, the U.S. Internal Revenue Service (IRS) does have a special tax just for lottery wins. It's 25 percent for U.S. citizens and around 30 percent for non-Americans. There are a few states that collect income tax on lottery winnings, too, yet Washington – BC's closest neighbour – doesn't.
Either way, as a Canadian winner, you won't be taxed!
You Really Can't Win Through Facebook
Sometimes, you might receive a notice from a Facebook "friend" indicating that Powerball is giving away prizes exclusively through Facebook. There will even be links for you to click on to claim your prize. Just don't do it!
These notices are both false and fraudulent. The people behind this kind of fraud are trying to get their hands on your personal and financial details. One Pennsylvania woman lost a massive $10,000 through a Facebook Powerball scam.
Don't let the same thing happen to you. You cannot win lottery prize money through Facebook.
More Chance of Being a Movie Star
It doesn't matter if you're American or Canadian, your chances of getting your hands on the winning Powerball ticket are one in about 300 million.
In fact, statistics say you have a better chance of getting struck by lightning or becoming a movie star.
Still, we'd say a mere $2 investment in a ticket with the potential of millions or billions of dollars payout isn't the worst investment you could make.
But Winning Does Happen
In fact, Canadians have won the Powerball. In 2016, a 60-year-old dubbed "P." was sitting at a hockey game in Montreal with his son when over in Florida the U.S. Powerball numbers were being drawn.
Just before leaving for the game that evening, P. received a reminder from one ticket-selling site that if he wanted to participate in the big draw, he'd better act fast. So, just before heading out, P. headed online, bought 7 lines for the draw and then made his way into Montreal.
It wasn't until he was enjoying his breakfast the next morning that P. checked his phone only to discover he had become an overnight millionaire. In fact, he had won second prize in the U.S. Powerball!
The Bottom Line
As a Canadian, you certainly can play and win Powerball, along with a number of other U.S. lotteries. Just familiarise yourself with the legal and tax rules beforehand and make sure you always purchase tickets from reputable sources.