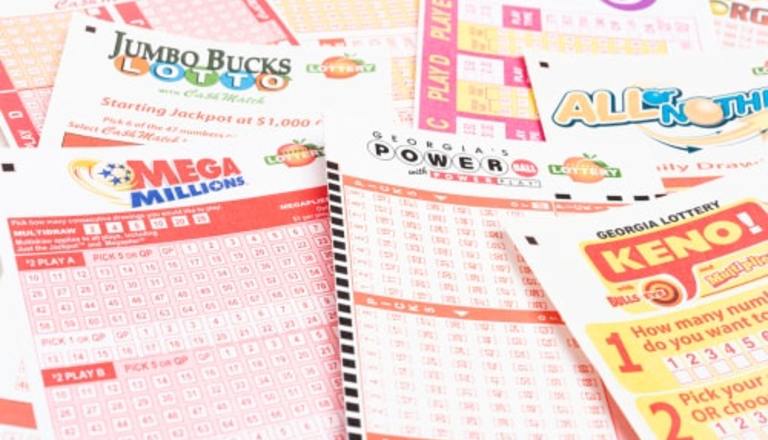 January proved to be a lucrative month and start to the year for a few Powerball winners.
Lottery players love their Powerball. With the allure of winning by matching some of the numbers selected, it seems to be a fan favorite. The chance of winning huge rollover jackpots or even a partial $50,000 payout means every day, thousands pick up their tickets along with their morning coffees. This year kicked off in a huge way, in terms of big winners, too. Here's a look at a few of the biggest Powerball winners from January 2020, alone. It continues to prove that anyone can be a winner.
A Monster Payout in Tallahassee, Florida
The Florida Lottery made the announcement, and Ms. Sheryll Goedert of Ocala, Florida, was the Powerball jackpot winner of the January 29, 2020 drawing. The 61-year-old, who purchased her Quick Pick winning ticket at a 7-Eleven in Bonita Springs, Florida, was the 13th Powerball winner for the sunshine state. Goedert was a managing member of Vacation Life LLC, and her organization chose to receive the winnings in one lump sum payment. The adjusted, take-home amount came to $276,558,034.09, making her one of the biggest Powerball winners in January.
Matching Some Numbers Pays Out Too
It may have been beginner's luck for Barb Brown of Clinton Township, Michigan. She went online and bought her Powerball ticket via Michigan site directly. Of the winning numbers selected on January 29, 2020, Brown matched four of the white balls. Lucky for her, she also got the Powerball right, meaning she took home $100,000, a double of the original, partial match payout of $50,000.
A Former Senator Wins the Powerball
In the rural setting of cornfields and prairies, the state of Iowa crowned another January 2020 winner. Tom Vilsack claimed his $150,000 at the Iowa Lottery headquarters in Clive, Iowa. Vilsack had purchased his ticket on January 22, and then completely forgot about having done so. Nearly ten days later, this former state senator, mayor, and Iowa governor found his ticket in his briefcase. He was one number shy of winning the jackpot but did manage to match four out of five digits, as well as the Powerball. Shocked that his numbers aligned with the winning selection, he said he had to have his wife double check to make sure he wasn't seeing things.
A Veteran Lottery Player Wins $50,000
Melanie Wright of Baltimore, Maryland, had tried her hand at playing Mega Millions, Pick 3, Pick 4, and Multi-Match over the last 20 years. But it was a Powerball ticket that would bring her the big payout. While she had managed to win smaller amounts over the years, and across the various Lottery games, this $6 Quick Pick was the winner. Wright took home the third-tier payout on the January 29, 2020 drawing, of $50,000.
Co-workers Pooling Their Powerball Odds for a Big Win
Team APG is the made-up name of a group of 28 co-workers in Coon Rapids, Minnesota, who all went in together to buy their Powerball tickets. The January 25 drawing proved this collective group of friends and colleagues would soon be splitting $1 million. Dustin Uran, a member of Team APG, who usually takes the tickets to a Lottery retailer for scanning, thought, "that's different." He had scanned the group's ticket, and the automated response was far different than usual. His first reaction after seeing, "Winner. Contact lottery office" was that there must be a glitch. But upon further review, he soon realized one of the team's tickets had five matching numbers.
Looking back at the biggest Powerball winners for January, it's clear that Powerball is anyone's game. Whether you buy your ticket at a local convenience store or online, you can be a winner. The first-time buyer has just as much of a chance of winning as the 20-year veteran player does. A former state senator can win, and so can a group of work friends pooling their efforts. Get all the numbers right or even just four and win enough to make a difference in your life. But, it only rewards those who play.
Learn more about past winners, life-changing stories, and tips for improving your chances by visiting Powerball.ca.