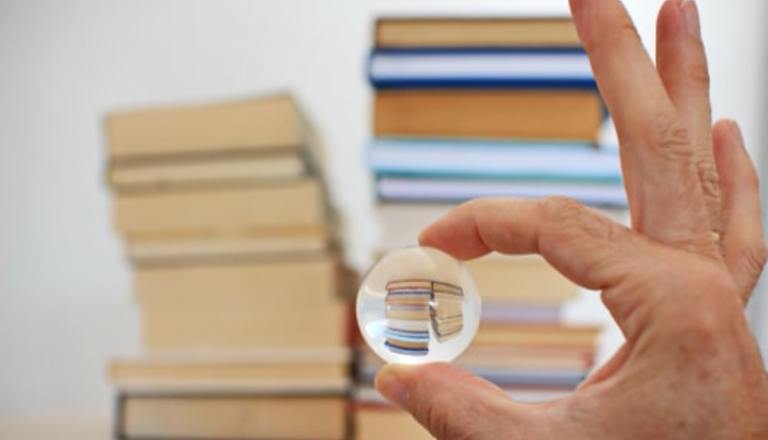 Resources to help you win the Powerball
According to the Powerball FAQ section, if you purchase lottery tickets for every possible red ball, you're guaranteed to win at least something. You'll need to spend over $50 just to secure a $4 win, but if you're lucky enough to match a couple of white balls on your tickets, your winnings may be slightly higher.
There are no other secrets to choosing winning numbers. Powerball draws are completely random. But some resources can help you get to grips with the ins and outs of the popular lottery game.
Lottery Master Guide
Gail Howard has written a book called Lottery Master Guide that details lottery strategies that have worked for past winners. According to the description, players will have a better chance when they use the information in this book.
The guide shares details such as how you can reduce the odds, how to turn a game of chance into one of skill, knowing when to play and when to hold off and learning all about hot and cold numbers.
Start Winning the Lottery
Noah Canfield has also penned an informative lottery resource. His book, titled Start Winning the Lottery: Powerful Strategies for Powerball, Mega Millions, Scratch and Most Lotto Games, goes into detail in terms of math. While this author acknowledges that you never have a guarantee of winning the jackpot, you can at least boost your chances and beat the odds.
According to Canfield, when you follow a solid system, you can be a winner. It's a simple lottery strategy backed up by facts and reasons as to why this formula helps brings the odds more in player's favour.
The Jackpot Lottery Companion
The Jackpot Lottery Companion: An Independent Strategist's Guide for Playing Powerball seems to be the ultimate Powerball guide.
This book offers game-specific data and full game access. The author, J. Alan Sampson, promises you'll have access to all the tools needed to dramatically improve your winning chances.
This comprehensive Powerball guide features several methods for better gameplay, including first and last digit combinations, playing even and odd numbers, playing in sequence and plenty more.
Powerball Software, Strategy and Systems
Ion Saliu is the self-proclaimed founder of Powerball mathematics. On his website, Ion offers up a plethora of useful Powerball resources.
Here, you have access to information on how to pick the numbers most likely to come up in the next draw. There's also an odds calculator, random number generator, special software that claims to improve your chances of winning the Powerball lottery and a host of other systems, software, strategies and resources.
Powerball Winning Made Inevitable
This podcast focuses on a winning lottery consortium. It touches on the one in 292 million chance of winning the Powerball jackpot, how many tickets you'd need to buy as a lottery syndicate for a winning chance, and all sorts of probabilities and possibilities. It's an interesting one to listen to, that might just sway your decisions as to whether or not you join a lottery pool.
Liking the Lottery
Here's a book that goes in-depth on expected value, jackpot rollovers and whether or not it's really rational to play the lottery.
Follow the Lead of a 14-Times Lottery Winner
Then there is a 14-times lottery winner, Stefan Mandel. A Romanian economist, Mandel was a natural when it came to numbers. So, he spent every waking moment analyzing theoretical probability papers by Leonardo Fibonacci. After conducting years of research, Mandel came up with a number picking algorithm that he based on his self-discovered method, "combination condensation." While controversial, Mandel manages, for some time, to turn lottery winning into quite the business.
What's your strategy for playing Powerball? Find more tips and news at Powerball.ca.