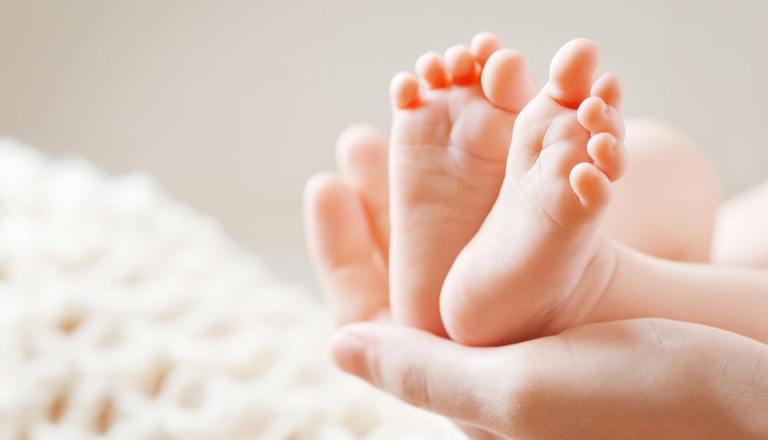 One woman recently experienced two of the most exciting and memorable moments of her life when she gave birth and, a few hours later, became a Powerball winner.
For a mother, there's never a more joyous or momentous occasion quite like welcoming a new baby into the world. But for one North Carolina woman last November, giving birth wasn't the only event worth celebrating. In this Powerball willing story, learn how a new mother also became a new Powerball winner, just hours apart. Discover how anyone can be a winner, anytime, even a new mom in the delivery room. And it's a reminder that even non-jackpot wins can be huge, especially when you play the 2X multiplier option and Power Play.
The Best Day of Her Life
Brenda Gomez Hernandez will probably tell you the best day of her life was November 9th, 2022. It was the day she gave birth to her first baby girl. As it turns out, the then-28-year-old housekeeper had more than one reason to celebrate. She had also tried her luck at playing Powerball, using the birthdates of her two sons among the lineup of numbers. And in a profound way, all three of her children, including the newborn daughter, only a few hours old, had a part in what happened next.
The Winning Powerball Icing on the Cake
Just hours after giving birth, Hernandez learned she had also managed to match a few numbers with the Powerball drawing. In fact, she matched four white balls and the selected red Powerball number in the November 9th drawing. And because she had also played the 2X Power Play multiplier, her $50,000 win doubled to $100,000. It was just another reason to celebrate!
$100,000 Ways to Celebrate
Hernandez lives in Concord, North Carolina, and had purchased her three-dollar ticket at the local QuikTrip gas station in town. The winning Powerball ticket allowed her to take home $65,015 after taxes, along with that beautiful newborn baby girl. Hernandez told officials that when she learned of the news she had won, she cried with joy. And she plans to use her winnings to pay off her mortgage.
A Doubly Momentous Occasion
Brenda Gomez Hernandez told the North Carolina Education Lottery officials that she believed her darling baby girl brought her luck. Having used her two sons' birthdays as numbers also made it more momentous. The odds of winning a Powerball jackpot may be one in 292,201,338. But even smaller prizes can be life-changing. The multiplier option has made it especially lucrative for those who do manage to match a few numbers, too. And whether you subscribe to believing in luck or not, it's clear. This is a day that will be doubly special for Hernandez.
Moms Winning Powerball
Brenda Gomez Hernandez isn't the first mother to win a Powerball prize. There have been countless stories, like Lerynne West, a single mother of three who won a $343,900,000 Powerball jackpot. And Shanika Miller, another North Carolina mother who played her childrens' birthdays, won $2 million with her Power Play ticket. And in another mom-winning Powerball story, Mavis L. Wanczyk, a mother of two, won a Powerball jackpot prize worth $758 million. Despite all the winning moms, it could very well be, however, that Hernadez is the first mother to become a Powerball winner within hours of actually giving birth.
This Powerball winner story is just another heartwarming example of how life-changing the non-jackpot wins can be. And whether you're pit-stopping for gas and grabbing a ticket or winning big after giving birth like Brenda Gomez Hernandez, it's another demonstration that any ticket can be a winner, anytime. So, get out there and get your ticket. You never know. You could be the next Powerball winner story we share!