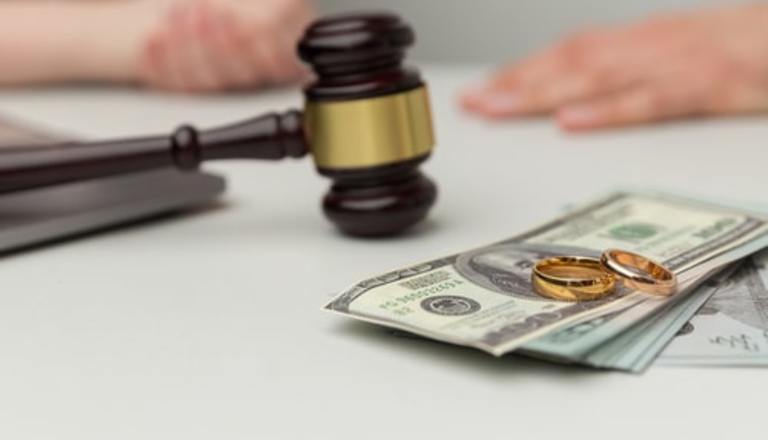 A Powerball winner in New Hampshire sues for her right to remain anonymous and still collect her jackpot winnings.
Not all Powerball winner stories end in celebration, with confetti and champagne falling from the heavens. When you're talking about winning millions of dollars, there is a life-changing implication for the person holding the ticket with the matching numbers. It was this life-changing dynamic that led one Powerball winner to want to remain anonymous. But this Powerball success story certainly took a different turn and ended up in court. So, did this Powerball winner win her case and the jackpot?
A Fight to Keep Her Identification a Secret
A New Hampshire woman took her chance on a Powerball play at her local Reed's Ferry Market in Merrimack. And much to her surprise, her numbers matched in a big way. She scored a $560 million jackpot, an amount that would significantly change her life forever.
But this Powerball winner wasn't eager about taking center stage in the limelight with her winning ticket. In fact, she was insistent that her identity remain a secret. Whether she just preferred to keep her good fortune to herself or had learned from past Powerball winner horror stories, she was convinced it was in her best interest not to reveal her name. She was overwhelmingly concerned about becoming a target of harassment, scams, threats, and solicitation. She asked to collect her Powerball jackpot under a trust and not as a named individual.
The Dilemma that Led to a Lawsuit
When this New Hampshire Powerball winner learned that local public record access would prevent her from keeping her anonymity in collecting her jackpot, she decided she would fight for her privacy in court. Identifying herself as Jane Doe and hiring legal representation, she set out to preserve her secrecy. It was the state's eighth-largest Powerball jackpot, and the New Hampshire Lottery Commission was named the defendant in the lawsuit.
The Judge's Ruling
The judge weighed in with a ruling and made a final determination. The New Hampshire Powerball winner would be allowed to maintain her privacy, with one stipulation. She would not have the veil of secrecy in her hometown. Citing the state's very own Right-to-Know law, Jane Doe essentially got her wish. She managed to prove in a court of law that her privacy interests far outweighed the public interests. Her attorney shared in an interview that Ms. Doe was literally jumping up and down when the verdict was delivered.
This Powerball winner took her case to court and was allowed to keep her anonymity in the end. And it seems she was almost as excited about the ruling in her favor as she was about the hundreds of millions she scored in the jackpot.
What Jane Doe Did with Her Winnings
The New Hampshire Lottery Commission was still allowed to process, maintain, and "access Ms. Doe's ticket" as a function of the ordinary course of business. And they did process the $264 million Ms. Doe was awarded after taxes to her attorneys. Another $150,000 was subsequently sent to Girls, Inc. This Powerball Winner also issued three separate donations, to three New Hampshire chapters of End 68 Hours of Hunger, in the amount of $33,000. Jane Doe's attorneys said Ms. Doe planned to continue donating her winnings over time to other organizations.
Ok, so maybe this Powerball story did have a happy ending. But it didn't come without a fight in court. So, if you find yourself winning millions playing Powerball, you now know there is a precedent set. If you win and prefer to keep your name anonymous or establish a trust to collect your winnings, you might have a case to back your wishes.