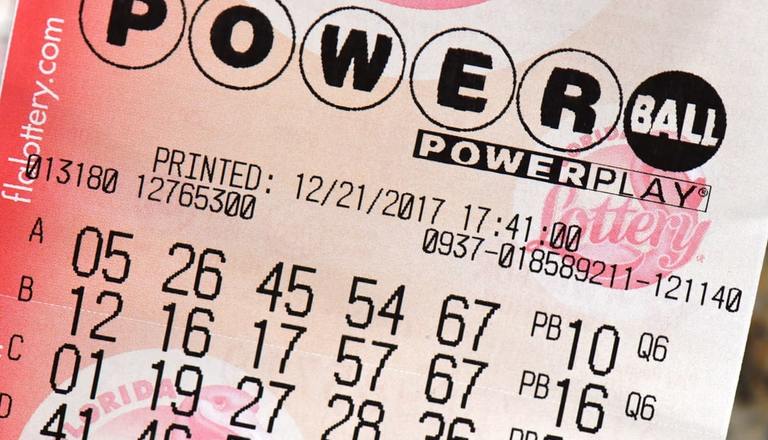 With each Powerball drawing, Powerball winners have a timeframe in which to come forward to claim their prize. Here are the outstanding jackpots waiting to be claimed.
Some Powerball players fall into the routine of assuming they aren't going to win. The result? While they continue to play frequently or as part of their routine, they instead get lax about checking numbers to see if they've actually won anything. You might recall a few Powerball tickets you've purchased in games passed, forgetting to check, too. And this conversation is aimed at you.
Here's the thing. There are literally millions of dollars sitting in various Powerball accounts, just waiting to be claimed by winners. Based on the latest Powerball listings across the U.S. marked as "to be claimed" or "unclaimed," here's the roster of states and Powerball games up for grabs. If you see your state on this list and realize you've forgotten to check your past Powerball numbers, now's the time to grab your ticket.
The List of Unclaimed Powerball Jackpots
Check out this list of unclaimed Powerball jackpots. More disappointing is knowing that in its history, these multi-million-dollar prizes went unclaimed when they could have changed people's lives.
California November 7, 2022 $2,040,100,000 $997,617,687.27 TBC
Pennsylvania August 3, 2022 $206,900,000 $122,361,080.04 TBC
Vermont June 29, 2022 $366,700,000 $208,452,071.69 TBC
Arizona April 27, 2022 $473,100,000 $283,269,626.72 TBC
Connecticut February 14, 2022 $185,300,000 $123,943,514.25 TBC
Florida May 25, 2013 $50,000,000 $31,133,250.31 Unclaimed
Georgia June 29, 2011 $77,100,000 $40,827,464.52 Unclaimed
Let this list of millions of unclaimed or to-be-claimed prizes serve as a reminder to always check your numbers and never lose your Powerball tickets.
Check for Non-Jackpot Winning Tickets
If you don't believe you have a past winning ticket for a jackpot prize, check anyway. You could have Powerball tickets with some matching numbers worth smaller prize amounts. Countless Powerball winners come forward with each game, claiming $100, $50,000, and even $1 million. Non-jackpot prizes can be just as life-changing as multi-million-dollar jackpots. So, even if you have a non-winning ticket, take it to your local Powerball retailer to have it scanned in case you were able to match enough numbers to take home a little something.
How Much Time Do You Have to Claim Your Winnings?
Every state has its own guidelines and timelines for Powerball players to come forward and claim winnings. For some states, there are mandatory waiting periods of 15 days or more from the date of the drawing. And smaller Powerball prizes can pay out more quickly than larger jackpots. How long you have to claim depends on your state, too, with many regulating 90-day windows of time to claim a Powerball prize. Other states allow up to 180 days to come forward. And for those playing in New York, Iowa, Illinois, Vermont, Oregon, Maine, or California, you have a whole year to come in and claim your Powerball prize. Check online with your state's Powerball playing rules to learn what your timeframes are for collecting expired prizes.
Don't Toss the Old Powerball Tickets
If you do stumble across a few outdated Powerball tickets, they might still be worth keeping, even if they're not winners. Depending on the frequency with which you play Powerball, some financial advisors suggest keeping the old losing tickets anyway. While losing tickets don't qualify as a tax write-off, they can offset any Powerball earnings you might claim, should you come up with a winner. These perks, again, might vary depending on where you live. So, just to be safe, keep the old tickets and talk with your financial advisor or tax preparer if you do end up winning any Powerball prize amount.
It's easy to misplace a few tickets here and there, especially if you are a frequent Powerball player. And it's just as easy to forget to check your numbers every drawing. But with millions going unclaimed, it's a reminder that double-checking those past Powerball tickets can be well worth it.