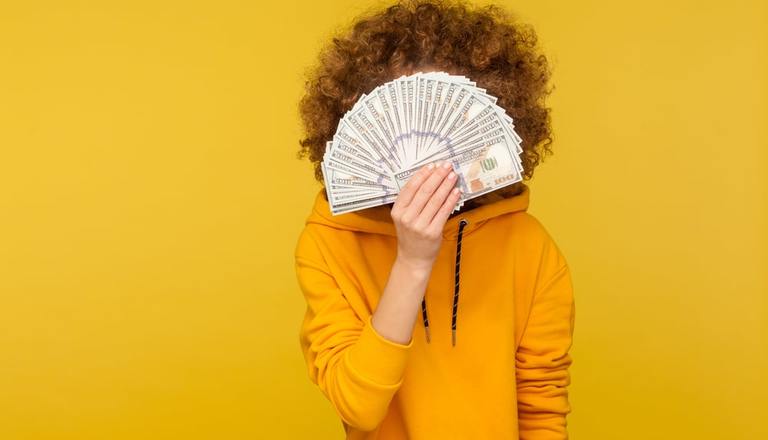 Another Powerball winner chooses to remain anonymous when cashing out the $100,000 prize.
It's not uncommon to see news headlines about massive Powerball winner prizes. But what many players don't realize is that countless other winners come forward all the time for non-jackpot prizes. And adding another layer of mysticism, to avoid the headlines altogether, plenty of Powerball winners choose to remain anonymous. Just the other day, another anonymous Powerball winner claimed a cool $100,000. And it should inspire all players to keep dreaming that it could one day be them!
Another Anonymous Powerball Winner Claims $100,000
You may not hear about non-jackpot winners in the news very often, especially when they come forward anonymously to claim their cash. But these kinds of wins happen more often than you might think, including one North Dakota winner who anonymously claimed a $100,000 Powerball prize recently.
There was a news story about this winner, providing details about this anonymous winner, including their current residence of Dickinson, North Dakota. It had been a quick pick ticket purchase with the Power Play for the big win. This lucky North Dakota person bought the ticket from The Hub Convenience Store, which will also benefit from the Powerball win with a $2,000 retailer prize. According to local reports, the winner had plans to pay off some bills and put some of the cash aside in savings.
Plenty of $100,000 Winners
In the past few months already, there have been quite a few $100,000 Powerball winners, some because of playing the Power Play feature that allowed for a doubling of the traditional $50,000 prize. A Raleigh, North Carolina man, won his hundred grand just last June. A group of 22 players did it in April, all from Raleigh, too. And a Michigan Powerball winner came forward, citing plans for a Hawaiian vacation with her win. These prizes may not have been record-breaking jackpots. But they were plenty for those who claimed them, anonymous or otherwise.
What States Allow Powerball Winners to Remain Anonymous?
It may seem like some states have more Powerball winners. But it could just be because claiming anonymously isn't allowed in certain states, making every Powerball winner a potential news story. For now, if you buy your winning Powerball ticket in one of these states, you'll be allowed to keep your identity private, with certain restrictions.
Arizona

Delaware

Florida

Georgia

Illinois

Kansas

Maryland

Minnesota

Mississippi

Missouri

Montana

New Jersey

North Dakota

Ohio

South Carolina

South Dakota

Texas

Virginia
Check with your state lottery office for rules that pertain to wins. Some states allow for anonymity in claiming any prize amount. Others impose restrictions, like in Illinois, where only prizes over $250,000 can be kept confidential, or in Virginia, where prizes of $10 million or more can remain private. Some states additionally make certain games public knowledge, regardless of the prize amount won. And some of these states listed have timeline requirements to make privacy requests to remain anonymous, like Arizona, where anonymity requests are only considered if made within 90 days. There are even more caveats like in Florida, where winners of $250,000 or more can only remain unnamed for 90 days before officials can release the winner's city and county of residence.
When Powerball winners are allowed to remain anonymous, there's not much to report in the news. And those states that don't allow anonymity, it may seem like more winners come forward. But don't be swayed. Not all Powerball winners want to be known, nor are they publicized. It serves as a reminder that non-jackpot wins can be just as life-changing and even more frequent than you might read in the headlines.