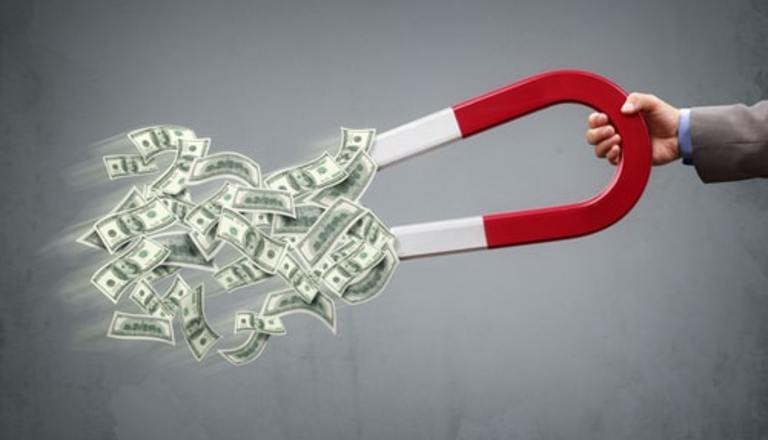 When you're holding a winning Powerball ticket, you're probably most concerned with knowing how soon you collect that winning Powerball cash.
There can be a ton of fun and excitement that comes with playing Powerball. First, you choose your numbers and anxiously anticipate the drawing. Then, you wait around for the big drawing, hoping your ticket matches. As the drawing unfolds, you glance down at each of your digits, one-by-one and compare them to the winning roster, hoping for even a partial match.
The entire process can be exhilarating, even if you don't come up as a winner.
But anyone who's ultimately matched some or all of those winning Powerball numbers will tell you there is an even more anxious anticipation in waiting to collect the cash. So how long does it take, really, to actually walk away with a Powerball prize? How soon can those life-changing funds make it into your bank account?
Smaller Powerball Prizes Can Pay Out Quickly
For anyone matching just a number or two with the big drawing, there is a cash prize waiting for you. And smaller amounts can typically be collected at a Powerball retailer within the jurisdiction of purchase. Depending on your state, most prizes $599 or less can be paid out immediately upon presenting your winning ticket, as long as the retailer has the cash on hand.
If you purchased your Powerball ticket online, you might be able to collect digitally for smaller amounts, too. For example, Illinois Powerball will verify your numbers and extend credits to your online account. You can then easily transfer those funds into your bank account from there, again for prizes less than $600.
Ticket Validation Processes Can Vary
Each state governs how Powerball tickets are verified and paid out, meaning some state timelines to collect can also be different. In most cases, you'll need to present your winning ticket and complete a claim form. This form can be completed in person or by mail, as well.
Some states mandate winners to wait 60 days, post drawing, to officially make their annual payment or cash option decisions. In other regions, there is a mandatory 15-day waiting period between the drawing and payout dates. So, to know for sure what the rules are in your neck of the woods, you can check your state's Powerball website.
You Can Also Claim by Mail
Powerball prizes can also be validated and collected by mail. To do so, however, you'd have to submit the claim form, proof of identification, and that winning ticket by mail. That's a risky proposition since sometimes the mail gets "lost" before arriving at its destination. Moreover, you might not be willing to take that chance with a $50,000, $1 million, or jackpot-sized payout.
You Might Want to Take Your Time
In many instances of past Powerball winners, the individuals weren't so much in a hurry to claim their prizes without first getting organized. Having a waiting period in place can actually be helpful if you need time to connect with an accounting professional or financial advisor to help you plan for your newfound wealth. But be mindful of waiting too long since some states also have time limits on when you can submit a winning ticket. In addition, some states have extended timelines in place for jackpot winners to come forward.
As exciting as it is to play Powerball, waiting to collect a cash prize might be more intense to wait for the extra zeros to appear in your bank account. Just remember to check with your local Powerball office to verify any timelines to collect or mandated waiting periods. Use any waiting time wisely to plan for your incoming cash flow. And always remember to sign the ticket the second you realize it's a winner.