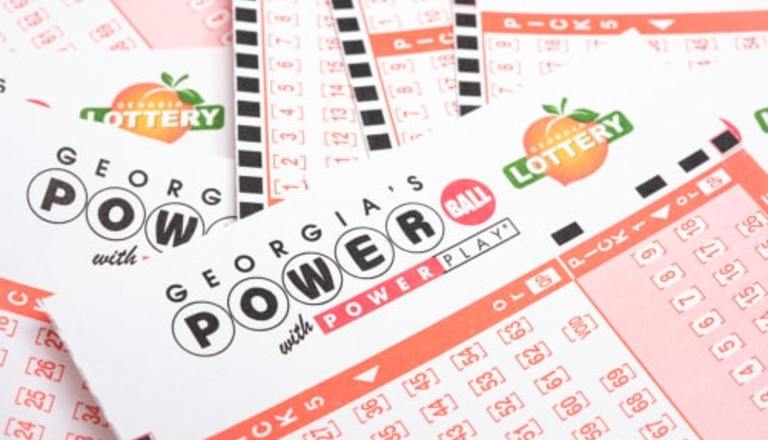 Here are a few instances when a Powerball ticket presented as a gift won big.
There are plenty of Powerball-winning stories out there about people, families, and co-workers scoring big with a jackpot win. But there are also a few tales of people who never really intended to play themselves but instead received the Powerball ticket as a gift that turned out to be a winner. Here are a few of those instances of gratitude, gifting, and Powerball ticket gifts that changed a few lives. You might be inspired to give the gift of Powerball this season, too, even if it is just a little something extra for yourself.
1. The $2 Million Birthday Gift
Margo Konopacke of Raleigh, North Carolina, is a retired nurse. And it was an average day a few years ago when Konopacke stopped into her local Publix in Hendersonville for a quick grocery pitstop. But because it also happened to be her birthday in a few days, she did something a little different. She decided to treat herself to a little birthday present. She went back to the counter and asked for a three-dollar Power Play Powerball ticket. And it was the next morning she realized she had matched five numbers. This Powerball ticket gift to herself was worth a whopping $2 million, with the Power Play doubling her win amount. After federal and state taxes, she kept $1,415,001 and still claims it to have been her best birthday gift ever.
2. The Service Tip Turned $50,000 Gift
It wasn't Taylor Russey's birthday or anniversary. In fact, she was working as a bartender the day her luck changed. One of her guests offered her a Powerball ticket as her tip for service. And not feeling all too enthusiastic about it at first, she accepted the ticket that she initially thought would be useless to her. However, after realizing the scanner alerted her to a winning ticket, she was surprised to learn that her Powerball gift turned into a $50,000 win!
3. A Powerball Jackpot-Funded Mother's Day Gift
When Manuel Franco of Wisconsin realized he had won the Powerball jackpot worth a massive $768 million, he knew what he wanted to do first. So this Target employee insisted on spreading his fortune with shoppers crossing his path in the popular retail store. And when a mom of two pulled into the diaper aisle with her cart, she had no idea what was about to happen. Nicole Domitro encountered Manuel Franco. Franco approached her and told her about having recently won the Powerball jackpot. He then proceeded to give her a $200 Target gift card as a Mother's Day gift. Domitro was thrilled at the random act of kindness!
4. The Christmas Gift Worth $314 Million
You may have heard the stories about the misfortunes that befell Jack Whittaker, the West Virginia cowboy who won a Powerball jackpot that ultimately ruined his life. But, before the bad decisions and unfortunate circumstances took hold, it was 2002, and Whittaker took his chances on the massive $314 million prize. It was Christmas morning when he realized he had matched the numbers. At the time, it would be the largest Powerball jackpot ever claimed by a single player. And he took home a sizable $113 million after taxes.
With the holidays coming, including Christmas and New Year's, consider giving the gift of Powerball! Offering even more chances to win, including with the added weekly drawing, the odds are more favorable. And even some of the smaller prizes can be life-changing for those receiving the winning ticket. So pick up a few extra tickets for your friends and family this year. And don't forget to treat yourself, either. A Powerball jackpot could just be one dollar away!