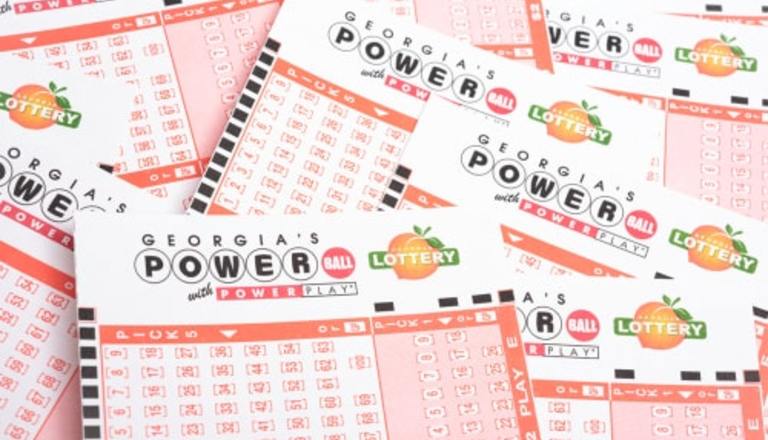 Why the Powerball is one of the world's biggest draws
The US Powerball offers some of the biggest lottery payouts in the world. In fact, the jackpot hit a record high of $1.58 billion in 2016.
But even if you don't hit the big time with this lottery, there are another eight prize divisions and with the Power Play feature, you could double your second division prize to take home $2 million.
Why You Should Play the Powerball Lottery
When it comes to lottery games, there are none as exciting or quite as big as the US Powerball. It's also one of the most popular lotteries the world over, which means players from around the globe can try their luck with this world-renowned game.
Famous for its life-changing prizes and mega jackpots, if you haven't yet tried this lottery at least once, now is the time.
Not convinced? Let's tell you what the big deal is about the US Powerball.
Big Jackpots That Grow Rapidly
The US Powerball jackpot starts at $40 million. If nobody wins it during a draw, it continues to roll over at least $10 million each draw until someone strikes it lucky.
Better yet, there is no jackpot cap. That means the jackpot carries on growing until it is won. That's how it reached an astounding $1.56 billion in January 2016, where there wasn't one but three winning tickets.
The three ticket holders, one from California, one from Florida and one from Tennessee split the jackpot, giving them each around $327.7 million.
For Tennessee couple, John and Lisa Robinson, their winning ticket was one of four they purchased at a local grocery store. The Florida-couple, along with the Robinsons chose a lump sum payment, while the California couple remained anonymous for months before claiming their windfall.
Not-Too-Bad Odds of Winning
The odds of winning the big Powerball prize are pretty standard at 1 in nearly 300,000,000. To scoop the jackpot, you need to match all 5 of the main numbers and the bonus Powerball number. But here's the thing; your odds of winning any Powerball prize are 1 in 24 – a sweet deal for such a big lottery game.
There Are Always Other Prizes Up for Grabs
There are 9 prize tiers to the US Powerball. Besides the massive jackpot that we all dream of winning, the second and third place prizes are also substantial. In fact, you can win as much as $1 million for a second-tier win and about $50,000 for third prize.
There Are Ways to Boost Your Odds of Winning
While there is no sure-fire way to win any lottery, there are some things you can at least try to do to improve your odds. For example, forming or joining a lottery syndicate. This is where you pool your money with a group of players to purchase more tickets. The more tickets you buy, of course, the better your winning chances.
Another way to try and win is to use the Quick Pick option, where the computer randomly generates number combos for you, rather than you selecting the numbers yourself. Believe it or not, as many as 70 percent of winners were Quick Pick ticket holders.
You Can Play the Powerball Lottery Anywhere In the World
One of the biggest deals about the Powerball is that you don't need to live in America to try your luck. Rather than crossing the border or moving to the States in the hopes of striking it rich, you can purchase your lottery tickets online – even as a syndicate.
In fact, playing online is fast, simple and super-convenient.
Who knows, you could win the next big jackpot – all from the comfort of your couch.
With so many reasons to play the Powerball lottery, check out our tips and strategies today at Powerball.ca.