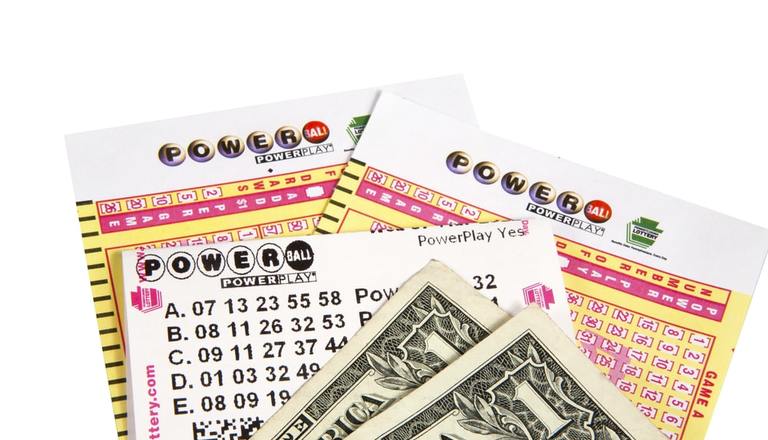 You might love the idea of winning a Powerball jackpot, but Powerball retailers are just as enthusiastic about winning, too.
For Powerball players, the idea of winning a life-changing jackpot is what motivates them to continue playing. But it's not just individual players who look forward to every drawing. The authorized Powerball retailers, where Powerball tickets are sold, get just as excited about those lofty payouts. Powerball is a game that offers opportunities to both players and the establishments that sell tickets. Here's why those retailers will tell you they're just as pumped about the next Powerball drawing as you are.
Authorized Powerball Retailers Get a Piece of the Pie
Your local convenience store, gas station, or grocery pitstop might sell Powerball tickets. And as excited as you might be about winning, know those establishment owners are just as enthusiastic. Retailers who sell winning tickets often receive a percentage payout of the prize. And there are various bonuses and commissions in play, depending on the state. On average, any store selling tickets earns $15,000 every year in the form of bonuses and ticket commissions alone.
For example, in California, the retailer responsible for selling a winning Powerball ticket can earn 0.5% of the jackpot, with a cap of $1 million. In Illinois, retailers receive a 1% commission for all winning Powerball ticket redemptions. Arizona gives out a 6.5% commission on all ticket sales and offers a $50,000 prize for any retailer selling a jackpot ticket. In Massachusetts, authorized Powerball retailers earn 5% on all ticket sales and are awarded 1% on prizes claimed.
Winning Powerball Tickets Are Great Advertising
Another reason Powerball retailers love the game involves publicity and advertising. Whenever a winning ticket is sold, the store often uses that as a promotional tool with signage, online marketing, or advertising campaigns. It's an even bigger deal when a Powerball player wins a jackpot prize, providing the retailer with an even bigger opportunity to celebrate publicly.
Equally beneficial in advertising are those instances in which the Powerball jackpots swell to massive prizes. There are regular and routine Powerball players. But then there is the influx of random players who recognize the big-ticket payouts and want in on the action. When the prizes get massive, the authorized retailers get more visible about their ability to sell tickets, thus drawing in more business.
Selling Powerball Tickets Brings in More Clientele
Not all stores are authorized to sell Powerball tickets. However, those that do will tell you there are added perks. There are often increased purchases of goods since people tend to fuel up, pick up other items, or grab snacks when they come in to buy their Powerball ticket. In fact, more than 90% of visitors end up buying something else from the store when popping in to get their tickets. So, even when there aren't winners, your authorized Powerball retailer is winning in bottom-line store sales.
And for some retailers, it's the geography that matters. Like the Love's gas station and truck stop along the Louisiana and Alabama state border. When one Powerball jackpot grew to $1.5 billion, Alabama residents, who couldn't play Powerball in their state, were driving to this Love's gas station to get in on the action. In this instance, retailer officials said their store experienced surges of Powerball players four and five times greater than their usual gaming crowds.
Become a Powerball Retailer
If you're currently a store owner and are considering bringing Powerball into your offerings, consider all these additional benefits. Check with your state's Powerball officials for more information about available commissions and bonuses. It's possible you'll get just as excited as individual Powerball players do with every drawing. And who knows, your establishment could be in the news someday with a big payout, too!