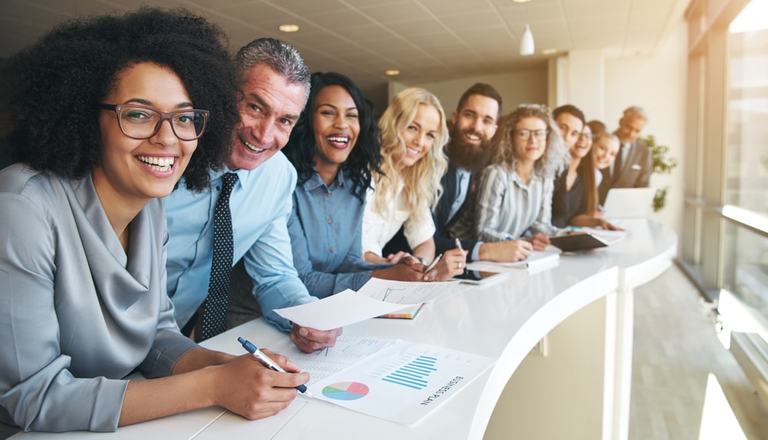 While it's obvious that a lottery does not run itself, you may be surprised to find out just how many people are involved in the entire lottery process, right from ticket purchases to doling out the prize money.
Below is a list of just some of the people responsible to enable each lottery draw to go smoothly, honestly, and efficiently.
Third-Party Ticket Printers
Authorized, secured, and licenced printing houses need to print the operator's logos and marks on rolls of blank tickets so that tickets printed with the lottery information on them are legitimate and easily validated as printed on an original ticket paper.
Ticket Retailers
These are the meat and bones of the lottery. These people sell the actual tickets and bring in the revenue and income that produces both prize money and profit.
Regulator and Third-Party Lottery Ticket-Testing Labs
These companies test tickets on behalf of some operators and regulators to ensure that tickets are real and original, have not been altered, and are a genuine specimen. This can be done as a random act to verify consistency in the ticket supply or to validate winning tickets.
Security/Surveillance Departments and Personnel
This group is responsible for watching over ticket deliveries and distribution, having access to restricted areas that house draw locations, balls and blowers, computer equipment, studios, video and audio equipment, and anything else that could alter a legitimate draw.
All areas are under video surveillance and all draws are filmed.
Marketing and Promotion
This department consists of people whose job it is to advertise and market the lottery to hit as wide a range of potential ticket purchasers as possible.
Sales
Their job is to obtain retailers and get them to agree to sell tickets, while performing other activities to promote the lottery as a product to other potential buyers.
Directors, Managers, Assistants
These are the decision-makers responsible for running the lottery, increasing sales, and public relations, such as handling issues with draws.
Internal Audit
Employees of the operator who monitor and ensure draws are done legitimately and honestly according to the draw process.
External Audit
This is usually an accounting firm that monitors the weighing of the balls or the verification of the random-number generator, the actual draw itself, and the dismantling securing and storage of all draw apparatus.
Regulators, Compliance, and Enforcement
The operator's government regulator of the jurisdiction in which the draw is being conducted. They oversee all aspects of the draw including before, during, after, and in between each draw, and conduct investigations for any actual or perceived issue related to the draw.
IT
Information technology is responsible for monitoring all the electronics, such as communications lines and computer equipment of the draw, responding to issues as needed.
Accounting
This department consists of the old bean counters who ensure that all draws, winnings, payouts, etc. balance out to the very last cent.
Communications
This area ensures that operator and regulatory information is made available to all players.
Legal
The Legal team handles all aspects of the draw including any issues as to the process, integrity, or honesty of the draw or issues arising during or from it.
Draw Personnel, TV Hosts, Official Recorders
This group of people is responsible for conducting the actual lottery draw. They are filmed presenting the draw, recording the results live—either on a local TV channel or to be posted on their own website later.
Head Offices, Claims Locations, and Claims Personnel
This is where winners of large prizes go to present and validate their winning ticket, get interviewed, and receive - or plan to receive - their money.
The lottery draws look like simple and easy events to put on. But, with gambling being a tightly controlled industry, and a massively popular one, it actually involves a lot of specialists and lot of departments to see that each and every draw goes off without a hitch.