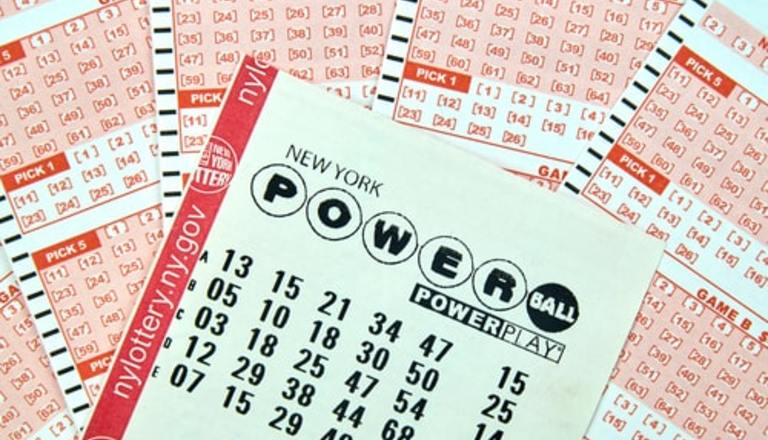 Can your employment affect your Powerball chances?
It's a life-changing story we're pretty used to. A group of workers at Costco clubbed together and scooped the Powerball jackpot worth more than $201 million.
While the syndicate could turn in their sales badges and comfortably retire, flit around the world, or pretty much do whatever they want, most lottery winners actually keep working.
That's because having a job is about more than just money. It truly is a livelihood.
Don't Rush When You Win
Sure, the impulse to toss your spreadsheets in the shredder and dramatically exit the office is strong, but lottery experts agree that jackpot winners should never make rash decisions. Winning a big pot of cash is stressful. You need time to cool off and act responsibly.
One thing many winners agree on is not quitting work right away. There's plenty of time to think things through first.
Not giving up your job immediately also helps to protect your privacy and avoid raising suspicions about your windfall. Once people know you're a jackpot winner, they'll come crawling out of the woodwork, caps in hand.
To avoid tragic endings and misfortunes, money experts say you should hire a financial advisor as soon as you discover you've won. And keep the number of people you tell about your fortune small. In fact, if you can, avoid telling anyone at first.
By doing this, and not quitting your job, you have the opportunity to fly under the radar as you thoughtfully plan your future in peace. It also gives you the chance to decide if quitting work really is for you.
So, What Job Do You Need to Be a Winner?
If you're wondering which professions have most won the Powerball jackpot over the years, we can't really answer that. That's because many winners choose to remain anonymous, while others don't give away what they do for a living.
Others, like the Costco group of winners, play in a syndicate. As for Florida's thirteenth Powerball jackpot winner in March 2020, Sheryll Goedert, the managing member of Vacation Life LLC, claimed a mega $396.9 million prize. The draw was held toward the end of January 2020, and The Vacation Life LLC chose to receive the winnings as a lump sum payment which came to a little over $276 million after tax withholdings. In this case, the jackpot-winning ticket was a Quick Pick option purchased from a 7-Eleven in Bonita Springs.
Other recent big jackpot winners include friends Joseph Feeney and Thomas Cook who scooped $22 million in the June 10 draw. The friends made a pact all the way back in 1992, promising that if one of them won the Powerball jackpot, they would split their windfall. The friends made good on their promise when Tom bought a winning ticket in Menomonie, Wisconsin.
After discovering his win, Tom got in touch with Joe to share the news. Tom, unlike many winners, handed in his notice and retired immediately. Joe is a retired fire department employee. Neither of the friends has big plans for their winnings yet, but are said to be looking forward to spending more time with their respective families and taking road trips together.
Could You Be Next?
From truck drivers to grocery store employees, firemen to office workers, anyone has the chance to win a big Powerball jackpot.
Is there one profession that's luckier than others? We really can't say as long as winners remain anonymous or choose not to reveal what they do.
One thing is for sure, though, whether you like to play Quick Pick numbers, special dates or try your luck every now and then, everyone has an equal chance of winning the next big pot, and it could be you.
Check out this week's hot and cold Powerball numbers and Powerball.ca.