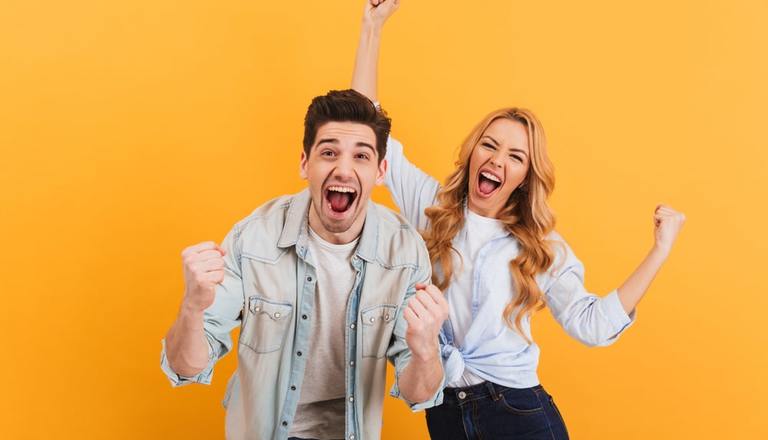 Multi-million-dollar lottery jackpots have the tendency to send players scurrying for tickets. The appeal of striking it rich is certainly motivation enough. Even just a little win is exciting, isn't it?
But are you playing the right lottery game? You might have played Quickpicks for years or your own preferred combos, and only ever got a couple of dollars here and there.
Yet, playing the wrong game could see you waiting forever just to get your hands on something decent.
Playing the Right Lottery
There's no denying that it's the giant jackpots that attract players by the millions. They're hard games to win, too, since there are so many players vying for those jackpots.
And, as weeks go by with prizes remaining un-won and rolling over, even more players purchase tickets.
But here's the thing – big jackpots are hard to play and hard to win.
Take Mega Millions and Powerball as perfect examples. They even cost more than other smaller jackpot games that are around just $1 per ticket, with the bigger jackpot games like Powerball starting at $2 per ticket.
Yet, when you can afford to buy twice as many tickets (for the smaller jackpot games), your win rate increases. It's pretty logical, really. The more you play, the better your odds.
Don't Disregard the Big Jackpots
So, smaller jackpots may be easier to win, but don't overlook the big jackpots just yet. After all, they boast larger secondary prize amounts and there are usually multiple secondary prizes. Mega Millions, for instance, has more than a million prizes each draw ranging from just $1 all the way up to a decent $5,000.
Increase Your Winning Chances
While the bigger jackpot games like Powerball and Mega Millions are well worth your time and ticket purchases, it's a rule of thumb that the more you enter, the better your chances. Consistent and regular play helps, too.
It's also a good strategy to enter all the draws instead of just the main draw, so don't forget to look out for extra games. They may not make you an instant millionaire, but they'd certainly fatten up your bank account.
Best Prize Odds Overall
What's rather exciting about most lotteries is that winning the jackpot isn't the only way to win a prize. There are plenty of those secondary prizes we mentioned.
But which lottery gives you the best chance of winning one of those secondary scoops?
Let's look at a few odds:
SuperEna Lotto – odds of winning 6th division prize is 1 in 22
Powerball – odds of winning a 9th division prize is 1 in 38
Mega Millions – odds of winning 9th division prize is 1 in 37
EuroMillions – odds of winning a 12th division Match prize are 1 in 21
Austria Lotto – the odds of winning a prize are 1 in 16
Is There a Best Lottery to Play and Win?
There are a few things to think about when choosing which lottery to play, besides the odds. Things like the price of tickets, jackpot prizes and taxes also come into play.
What's more, winning a lottery prize does indeed boil down to luck. It's about going with your gut (if you prefer to ditch the Quick Pick option) and choosing a lottery you'll enjoy playing.
We'd go so far as to say that the best lottery games to play differ for each and every player. Winning the big jackpot is a massive life-changing event, it just so happens that some lottery numbers are luckier than others.
While most of us won't scoop the big one, there's always the chance of bagging a hefty windfall if a couple of your numbers do come up.
We can't guarantee you a lottery win, but you can boost your chances by understanding the odds and secondary prizes involved in the lottery you want to play.
But the best advice of all that we can give you is to play the lotteries that feel the luckiest to you.