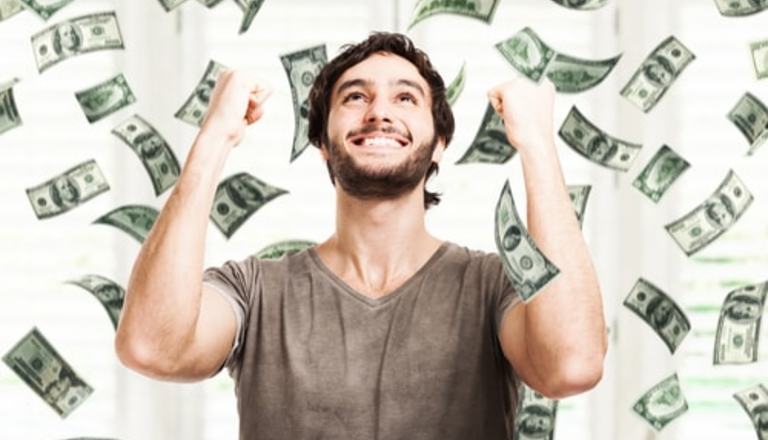 We have no doubt that winning the lottery must be a thrilling experience. Winning transforms people into instant millionaires. There are plenty of stories out there about lucky ticketholders who bought just one ticket that changed their life.
So, where do Canada's lucky winners live? We thought we'd take a look at some of the bigger jackpot wins in the country and the states where the winners live.
The Biggest Lottery Jackpot Winner in Canada
In October 2015, one lucky 6/49 Lotto ticket holder won a magnificent $64 million. For safety reasons, the winner chose to remain anonymous at first. We later found out that the ticket for the biggest lottery jackpot in Canada was purchased in Mississauga, Ontario. A few months later, the Ontario Lottery and Gaming Corporation reported that the winner's name is Zhe Wang, a young lady who bought her ticket at a Petro-Canada station in the city. Since lottery winnings aren't taxed in Canada, Wang took home the entire amount. If you dream of winning a fortune,
Toronto's suburb of Mississauga may just be the place to live.
A Mothers Day to Remember
We come across plenty of headlines filled with lottery wins and bizarre coincidences, and this one hit the Canadian papers in 2014.
A North York, Toronto woman won the Lotto Max draw on 9 May that year, scooping a jackpot of $50 million. 63-year-old Sophie Rizavas discovered the amazing news the day after the draw, which is Mother's Day in Canada. She used that time to gather her family and share her good news. But, the jackpot (one of the biggest wins in the country's history) turned out to be a lot more than $1 million.
Rizavas claimed her incredible $50 million cheque on April 13, 2014, and told the press that her win came precisely 44 years after she and her husband moved to Canada from Greece. While speaking to reporters at the Ontario Lottery headquarters, Rizavas mentioned she'd prayed for funds the night before her big win. Whether her prayers were answered or she was just lucky, her decisions to buy that Lotto Max ticket was the best she'd ever made.
2 Winners In 1 Day
Also in the City of Mississauga, retired HR manager, John Henry scooped a $60 million lottery win in the December 2015 Lotto Max draw. Originally from Sudbury in Ontario, Henry claimed his prize on February 24, which was the same day Joan Patterson claimed her $60 million prize from the Ontario Lottery and Gaming Corporation.
Patterson lives in Southwestern Ontario and won the February 5 Lotto Max jackpot. The total of $120 million was paid out in one day, a record for the Ontario Lottery Corporation. Both winners made the decisions to donate a large portion of the new-found wealth.
The Ultimate 18th Birthday Present
In March 2018, Charlie Lagarde turned 18 and went off to scratch her first-ever lottery ticket. That $4 ticket for the Gagnat a Vie lottery rewarded the Monteregie resident with a $1 million jackpot.
With the option to either take a lump-sum payment or annuity payments, Lagarde settled on the annuity choice, which means she receives weekly $1,000 payments for life. Managers of the lottery, Loto-Quebec, presented Lagarde with a check on March 20 that year, and the payout is equivalent to an annual salary of $100,000. It's an extraordinary win for an 18-year old.
$60 Million Win for Atlantic Syndicate
On 28 February 2019, 31 co-workers at a Newfoundland oil refinery won the $60 million Lotto Max jackpot – the biggest every in Atlantic Canada history. While the co-workers live in different communities across Labrador and Newfoundland, they all work together in the province, in a small town called Come By Chance. We think it's a fitting name for the winners!
Looking back on these stories, it seems Ontario is the luckiest place in Canada, wouldn't you agree?
Find all the latest Powerball news today at Powerball.ca.