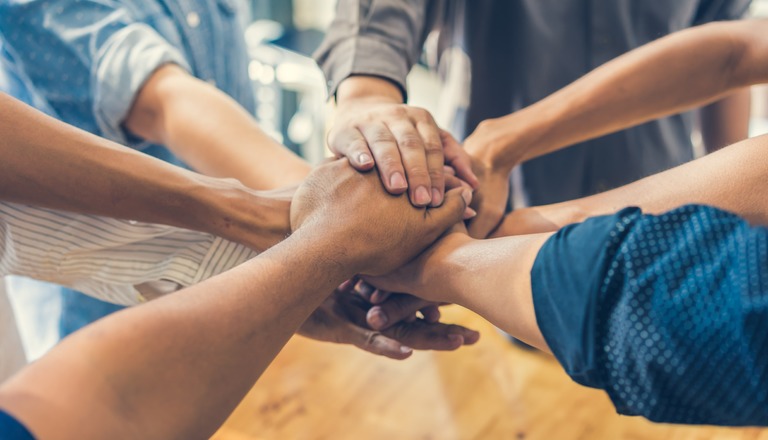 A lottery syndicate involves a group of people buying Powerball lottery tickets together and then, should they win, sharing the prize in proportion to each person's contribution. The most traditional type of lottery syndicate is usually groups of friends, neighbours, colleagues or even relatives.
Lottery syndicates have been known to greatly improve your chances of winning while still paying a little less for tickets than you would if you were buying them alone. As a group, the syndicate players pool money and tickets into one draw, so you get more tickets to play in just one draw for a whole lot less cash.
Powerball Syndicated – More Ways to Win for Less
Powerball is a highly popular lottery with a guaranteed minimum Division prize pool of a rather nifty $3 million.
Now, with a syndicate, you can enjoy more chances to win. It's the perfect way to cover a greater combination of numbers and share the cost between your group players. In essence, playing more games increases your chances of winning something. If your syndicate ticket hits the jackpot, the total is divvied up equally among each syndicate member.
Typically, syndicates offer somewhere around 500 chances to win a jackpot for under 50. On average, this actually works out to be as much as 20 times cheaper than what it would cost you to purchase the same amount of tickets individually.
So Many Ways to Win
Since syndicates play system tickets, if your syndicate is lucky enough to win, you can actually win more than just once. For instance, if you luckily match just 2 winning numbers along with the Powerball, you stand to win Division 9 a grand total of 252 times. Now, that's got to be worth considering, hasn't it?
Small Enough to Win Big
Many sites that sell Powerball tickets online offer you the chance to join a syndicate. Some of these syndicates are smaller groups of up to 12 people. It's a good size, on the whole, to provide a good balance between lower prize shares and increased chances of scooping a prize.
Some sites prefer to keep their syndicate sizes lower so that if a group is lucky enough to win a Powerball jackpot, your share is still a pretty hefty amount.
Syndicates Can and Do Win Big
If you're wondering whether or not Powerball syndicates work, just ask the group that called themselves Oceans 16. The landed a magnificent $448 million Powerball jackpot!
The group named themselves Oceans 16 because, well, there were 16 members in the syndicate. The colleagues worked at New Jersey's Ocean County Department of Vehicle Services, too.
Back in August 2013, the winning Powerball draw had no less than 3 winning tickets. Oceans 16 was one of them and the group took home their third of the mega $149 million prize pool.
After taxes, the group's lump sum payment amounted to a rather handsome $86 million. Once it had been split 16 ways, each member went home with $3.8 million.
What made this syndicate story all that more special was that Ocean County has been severely hit by Hurricane Sandy. They were well and truly deserving winners.
Are Jackpots Big Enough to Split?
We know it's easy enough to say "hey, I want the big jackpot!" But let's face it. The biggest jackpots can be the toughest to win. Just look at the Powerball's odds at 1 in 175 million.
That's why it's important to choose the right game for you when you play in a lottery syndicate. This includes checking what the typical jackpot sits at and then dividing it up by the number of people in your chosen syndicate group.
If that amount isn't really set to make decent changes to your life, it's probably not enough. On the other hand, if it's an enormous sum, it might well be the wrong game. That's because the odds are going to be too big or the syndicate sizes too small. It's important to weigh up your options.
The Best Time to Be In a Syndicate
Powerball entries close each and every Thursday night. Shortly after, the Powerball numbers are drawn.
There's no "right" or "wrong" time to join a syndicate. It all comes down to how lucky you're feeling! But, know that syndicates can and very much do work.