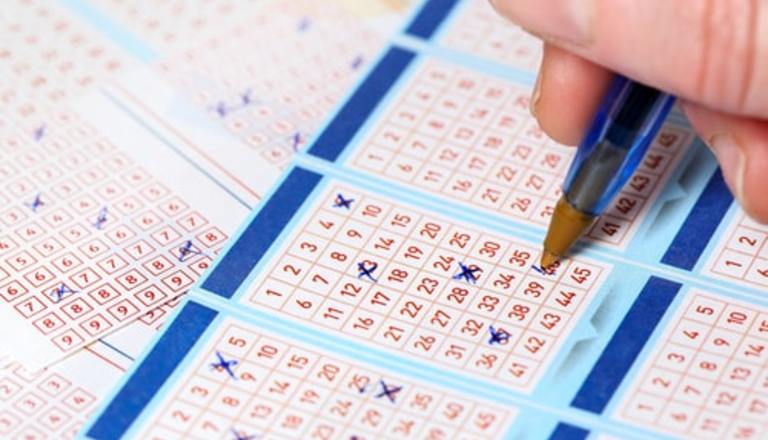 If you're disappointed that you've had to go back to work this week instead of handing in your resignation and living the high life after a big lottery win, don't fear.
With another draw just around the corner, we've put together a list of ways previous winners choose their winning combinations.
When Picking Your Own Numbers Makes a Difference
If you're a regular lottery player, seven-times winner, Richard Lustig, suggests you pick your own Powerball numbers and keep that combination every single time you purchase tickets.
If you're more drawn to playing only when the jackpots reach insane amounts, Lustig suggests you simply purchase as many lottery tickets as you can comfortably afford.
High Numbers Yield Big Wins
While this isn't a tip that will improve everybody's chances of hitting a big jackpot, experts agree that choosing numbers over 31 ensures you're less likely to split the draw. That's because people commonly choose dates, anniversaries and other special days, which can only be between 1 and 31. Play those lower numbers, and you might find yourself splitting the pot with a whole lot of other ticket holders.
A Random Pick for a Random Win
While the statistics show that there's no big winning advantage to playing computer-generated numbers, or the Quick Pick option, the odds are if you do win, you'll win a lot more, and there are winners out there to prove it.
Quick Pick, or randomly chosen numbers, can't give you the edge because, according to stats, they're neither more nor less likely to be chosen over any other number combination. However, the odds that two players will have the same randomly generated number are tiny.
For many players, choosing the Quick Pick Powerball option isn't as exciting as stringing together their very own combination of numbers. For others, a randomly generated ticket has yielded big wins.
Playing in Patterns
Richard Lustig says that plenty of lotto players like to play patterns. That is, filling in the lottery card in diagonal lines, creating an X or even creating their own special patterns. While it increases your chance of splitting a win, it's just like Quick Pick – you never know unless you try.
Painting a Powerball Picture
Another way lucky lotto winners have chosen their numbers is by painting a winning picture. In other words, they specifically set out to create a unique pattern with their number choices. Whether it's a smiley face or a neat row, these winners have fun getting creative with their selections. Why not? You might as well use your imagination and have a little fun picking your next lottery number combination. In fact, your creativity may just pay off big time if your ticket is the next jackpot winner.
Are There Lottery Numbers That Are Luckier Than Others?
If you want to pick your own lotto numbers for the next draw, you may want to include a few numbers that have yielded winners. According to reports, 8, 13, 14, 39 and 54 are the most frequently drawn Powerball numbers.
The Odds of Your Numbers Winning
Interestingly, between 70 and 80 percent of Powerball lotto winners opt for Quick Pick tickets. Even more interestingly, the same percentage of winning tickets are Quick Picks. This just goes to show that whether you pick your own numbers or let the computer do it for you, the odds of winning are the same.
So, whether you prefer to include significant numbers or leave it all to chance, your odds of scooping the jackpot prize remain 1 in a little over 292,000,000. The chances of winning a prize in any Powerball category sit at 1 in 25.
What's more, the cost of your lottery ticket is the same, whether you decide to go the Quick Pick route or pick your own numbers.
Is there a specific winning formula for choosing lottery numbers? It all comes down to good luck!
Find the latest hot and cold Powerball numbers today at Powerball.ca.