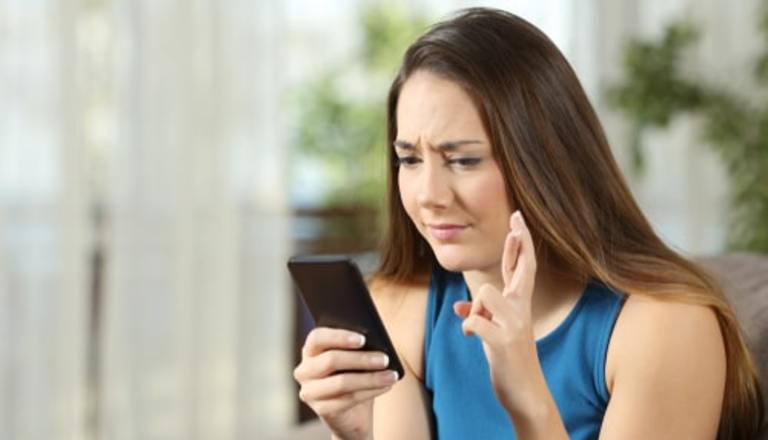 Smartphones are a great tool to help you organize your lottery tickets
Some of us buy only a certain amount of lottery tickets at a time, so simply putting them on the fridge works out for us. They are easily accessible, quick to check winning numbers, and easy to know when draw dates are. But some of us love to buy a lot of tickets. And the more tickets you buy, the more cluttered your fridge will become, and if there are a lot of different raw dates, keeping up with all of it can be very daunting and frustrating.
Using Your Smartphone to Organize Your Lottery Tickets
To avoid all this, some players like to organize their ticket data on their smartphone. This keeps everything in one place and all neatly available at any time. Draw dates can be viewed easily, notices to check or buy tickets can be set, and draw names can be easily seen.
For instance, for general lottery ticket organization, you can set up to-do lists to remind you when to buy tickets, when to check tickets, and when special or bonus draws are going to be conducted.
Utilizing the Calendar
The calendar app on your phone can work even better than a to-do list. With a calendar app, you can set up reminders for ticket activity for specific dates and times so you will never miss purchasing tickets, checking tickets, or redeeming tickets. Future special or bonus draws can be set a date with reminders also set so you are notified in advance of the draw date and have time to get the tickets for those draws.
Sorting Your Tickets
Now, as for the tickets, the best way of organizing them on your smartphone is to take a clear picture of each entire ticket for a specific draw date, plus the receipt for the ticket purchases, and saving that picture to a folder named for that draw date. Then you can stash your actual tickets away in hiding. Storing a digital image serves two purposes. First, it neatly organizes all the tickets you have for a particular draw date. So all ticket data is available together in one folder. This makes it easy to check the winning numbers on each ticket. If one looks like a winner, you can take it in to a retailer to have it validated.
Second, it provides digital proof that you indeed bought the ticket and it belongs to you. In case your ticket ever gets lost or stolen, and someone tries to cash it in for themselves, this proof shows that the ticket is actually yours. Son your smartphone, you can quickly call up the ticket in question, and the purchase receipt, as proof.
You can also use various organizational apps that let you organize data. None are specifically designed for lottery tickets, but can be adapted to be useful. Try various apps and see if one works well for you.
Keeping lottery tickets and data in your smartphone lets you organize your lottery purchases easily, especially if you have a lot of tickets for various draws and games. It's whole lot easier having the digital data in your phone than trying to carry around a horde of tickets in your purse or wallet. So give your smartphone a try in organizing your lottery tickets. You might fall in love with it.