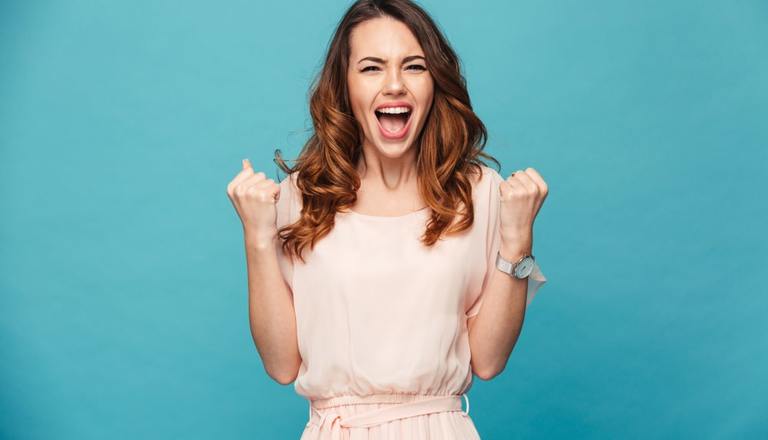 We've all dreamed of being rich. We've probably all fantasised about what we'd buy if we had a million or more dollars. The lure of the lottery is that you could land up living the high life just by spending a couple of dollars, and it happens to some of the most unlikely people.
Let's take a look at some rather lucky first-time lottery winners.
30 Winning Tickets Bought on a Whim
Deborah Brown from Virginia kept seeing the same four numbers everywhere she went. Not one to ignore signs, Deborah promptly purchased 30 Pick 4 lottery tickets at one dollar each. She told the vendor to ensure every ticket had the same set of numbers: 1-0-3-1.
That night, the Virginia Lottery Pick 4 numbers were drawn and Deborah's hunch (or signs) paid off. If she'd bought just one ticket, she would have been $5,000 richer. But since she bought 30 tickets all with the same set of numbers, Deborah cashed in on a price of $150,000.
Deborah told reporters that she initially bought 20 tickets but her "feeling" was so strong, she bought another 10 tickets.
In this particular Pick 4 game, the odds of matching all four of the numbers in order are 1 in 10,000. Just to compare, the odds of being struck by lightning in your lifetime are 1 in 14,6000!
First Timers Pocket $90 Million Powerball Win
Seattle couple, Lisa and Everett Quam didn't realise just how much they would have to be thankful for in Thanksgiving of 2014. You see, the Powerball ticket they bought on Thanksgiving put a whopping $90 million in their pockets.
Lisa popped out to get a few ingredients for Thanksgiving dinner and the cashier asked if she'd like a Powerball ticket. Lisa agreed on a whim and bought two tickets – one for her and one for her husband, Everett. She pinned the tickets to the refrigerator and forgot about them until Sunday night after the draw.
Lisa eventually checked her numbers and couldn't believe her luck – she'd scooped the $90 million jackpot. She and her family apparently took turns checking and rechecking the numbers and once all was confirmed, Lisa and Everett quit their jobs and started travelling. They also set aside enough money for future generations and donated to several charities.
The Quams were the very first Powerball jackpot winners in Washington.
First-Timers Win Mega Millions Prize
One very lucky 26-year-old IT consultant in Maryland was driving home from work when the radio announced that the next Mega Millions draw was worth a staggering $363 million in March 2012.
This Maryland resident had never bought a ticket in his life and decided now was the perfect time to start. He stopped off at a 7-11 and bought a seven-line entry. Six of those were quick pick numbers and the seventh a set of randomly chosen digits.
It was that seventh line that made him $250,000 richer when he scooped the second prize in the Mega Millions draw that night.
The winner reportedly ran around waking everyone in the house, double checked the tickets, and went to bed. We bet he slept well that night!
From Just $5 to $5 Million
In November 2009, Queens resident, Mi Hyun Moon popped into a local deli to request $5 worth of change. Rather than change, she walked out $5 million richer.
Moon decided to buy her first ever lottery ticket on a whim and it more than paid off. While the Queens resident forgot to check her ticket right away, it was four days after the draw that she realised she was a millionaire.
Moon opted for a lump sum payout which came to $1.8 million after tax.
These very lucky winners were all first-time lottery players, which goes to show, a win can happen for anyone.
How many tickets will you buy this week?