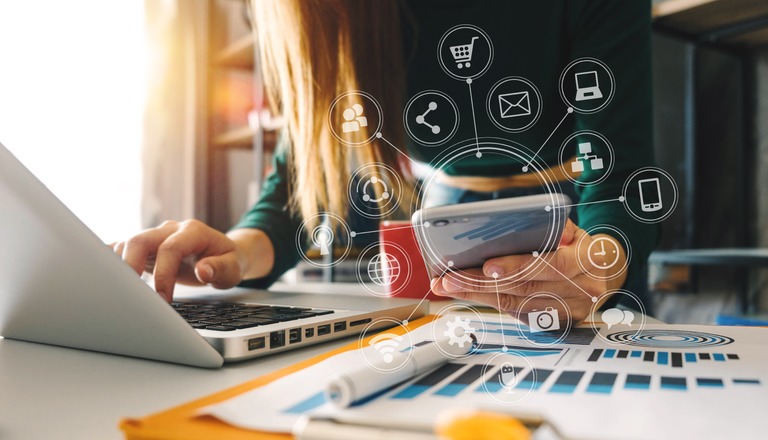 If we had a "get rich quick" bone, that's exactly where the lottery would kick us. After all, it is the quintessential dream of getting rich overnight. Sure, we know the odds are stacked against us, but there's still something enticing about getting that ticket and wondering, hoping and dreaming about "what if."
Besides, someone has to win, don't they?
It's that sheer specter of possibility that makes lotteries so successful. We know that a lottery ticket might not be the world's greatest investment, but we also know there's always that "what if."
44 states along with the District of Columbia all have some type of lottery. What's more, they each have their own collection of instant win scratch cards. While many states require you to head to a retailer in person to get your tickets, some have moved to online sales of tickets.
Some states even have their very own established lottery sites. Not only can you buy tickets, but there are instant win games and other big prizes – all playable from the comfort of your favourite armchair.
Which States Have Stepped Up Their Game?
More than a dozen US states have approved measures to allow online ticket sales, online scratch cards, and subscriptions. While not all states have their own sites just yet, the numbers seem to grow by the year.
As for the states that do have lottery sites, you can either buy tickets in person or visit the official website to buy your tickets online, including tickets for Mega Millions and the US Powerball.
So, which three states have the best sites?
Let's take a look.
1.The North Dakota Online Lottery
If you head over to the North Dakota lottery website, you'll find you can buy your tickets online via your mobile device from a service called Pick & Click. The service sells online tickets to Lotto America, Lucky for Life, Mega Millions, 2by2 and the US Powerball. You can purchase your tickets via desktop or through the official North Dakota apps for Android and iOS.
However, to play online you need a North Dakota mailing address and you must physically be located in the state at the time of buying your tickets.
Should you win anything below $600, the prize is credited to your online account for you to withdraw either through electronic bank transfer or by requesting a cheque in the mail. Should you win more than $600, you'll receive a notification providing instructions on how to fill out your claim form.
The Click & Pay service further supports online pools. That means you can create a group and invite others to play with you so that you can all get in on the "what if" action.
2.The Georgia Online Lottery
This state was one of the first to move into online ticket sales. In 2012, the Georgia Lottery approved online sales and started selling tickets to big draws like Fantasy 5, Powerball and Mega Millions.
The Georgia lottery website later expanded to include fun online casino games to pass the time, like keno and a range of instant scratch cards. The online keno draws are held every three-and-a-half minutes with instant win games on offer around the clock.
3.The Michigan Online Lottery
The state of Michigan started selling lottery tickets online and offering instant-win scratch cards just four years ago. Now, the site offers more than 50 games. So, you can buy tickets to Mega Millions, Powerball, Fantasy 5, Lotto 47 and play instant scratch card games and online keno.
We'd go so far as to say that this is one of the most complete of all online state lotteries with a wide selection of entertaining games that can be played immediately rather than having to wait for the next draw. The instant keno even resembles its real-world counterpart and as soon as you pick your numbers, the system holds a draw and you get the results instantly.
The online scratch card games on the Michigan online lottery site offer payouts as large as $500,000 and you can buy a card for as little as $0.05. All prizes under $50,000 may be claimed on the site while larger amounts require you to visit the state lottery office to collect your winnings.
What's more, there's a Welcome Bonus for new customers. When you register an account and use the bonus code, you get 10 free games to play on the site. Your first deposit with your own money will also earn you 50% extra in bonus credits up to $100.
Could You Be the Next Winner?
Fortunately, Canadians can play the US Powerball online without having to cross the border. So, be sure to get your tickets for the next draw, because, "what if?"