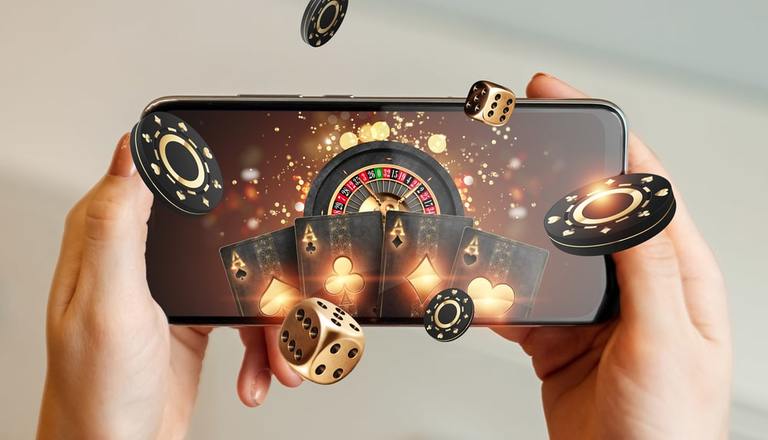 Here we compare the lottery with other forms of gambling
Lottery draws are not the only way gamblers can spend money and win prizes. Along with lottery draws there are other gaming activities such as scratch tickets, Bingo, Poker, Blackjack, Craps, Roulette, and many other ways to win prizes playing a game.
Scratch cards are the ticket
The most obvious next choice for lottery players is buying scratch tickets. These are extremely popular and considered entertaining by lottery players and differ from lottery draws in that a player only has to scratch off covered letters, numbers, or symbols to match three of the same or to match with a "dealer" or "house" word or symbol. Plus scratch tickets are an immediate lottery game so you don't have to wait to find out if you have won. Also, there is heightened anticipation of winning as each space is scratched to reveal a possible winning item. Scratch tickets are also a popular gift to give on birthdays and at Christmas.
The lottery is a game in which with regular draws there is no guaranteed winner. On the other hand, in Bingo, regular games always have a guaranteed winner. That's a big difference between lottery and Bingo. The lottery does not guarantee a win for any player, yet a Bingo game is played until there is a winner. Some players like to play Bingo over the lottery just for that one reason. Whether held by a charity organization, an official Bingo hall run by the lottery operator, or the quaint and common church Bingos, you can't deny that Bingo is a very popular game that a lot of people love to play.
Casino Games and the Gaming Industry
Casino table games are also popular for those players who feel that they have the "skill" to win at these types of games. Like the lottery, randomness is the prime factor of influence, but unlike the lottery, there is sometimes some skill required to know when to pick cards or roll dice to get an optimum way to play. There are card games like poker and blackjack, spinning games like Roulette, and dice games like craps.
Outside of the gaming industry itself, there are some lottery draws that are run by charities that let people who buy a ticket have a chance to win a fully-furnished large house with enough cash prize included to pay for the first year's property taxes. Although it is nice to win a 7,000 square foot fully furnished and decorated house with a huge deck, swimming pool, and basement secret games room, most people who win lottery houses sell the house due to the fact that upkeep on the house and the property taxes are not affordable for the winner. So they end up selling it and buy a smaller, more manageable property.
And of course there are other charity lotteries that have prizes such as cash, cars, boats, trips, electronics, and so on. So lottery players do have a lot of choice in what game they want to play or what prizes are being offered outside of the actual lottery draws.
So even though the lottery is a highly played industry, you don't have to stick with it. You spend a night at Bingo with family and friends for a more relaxed and fun way to gamble. You can visit a casino and play blackjack, poker, craps, or roulette, or try your luck on a slot machine. Don't pass by the cancer or other desk in the mall that is selling tickets to raise funds and offering prizes for buying tickets. And next time some kid comes knocking at your door selling tickets for their troop or organization, buy a ticket. You just might win a prize.