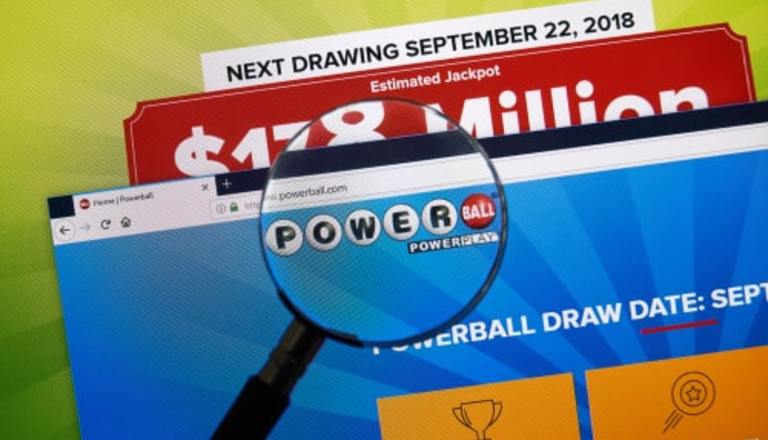 The first big Powerball winner of the year!
We're only weeks into a new year, and already the Powerball lottery is creating big news and big winners.
One Powerball player in Florida woke up a whole lot richer in January. A single ticket that matched all six numbers in the January 29, 2020 draw, was sold in the Sunshine State and rendered the ticket holder nearly $400 million wealthier.
What You Need to Know About 2020s Biggest Winner So Far
The winning ticket was sold in Bonita Springs at the Bonita Beach Road 7-Eleven.
After matching all six numbers (9, 12, 15, 31, 60 and Powerball number 2), the winner has the choice of a lump sum payout of $274,6 million or he or she can opt for the annuity payments where the $396.9 million jackpot will be paid out over a period of 30 years. Under Florida lottery law, the winner has 180 days from the date of the draw to collect his or her prize.
It seems Florida is a lucky state for many players. For this particular draw, 108,156 winning tickets hailed from Florida. One of those tickets matched five white Powerball numbers, winning the ticket holder a million dollars.
Four more tickets matched four numbers plus the Powerball, seeing the winners walk away with $50,000 each.
To date, we're not sure where those non-jackpot winning tickets were sold in the state, nor has the main jackpot winner come forward to claim their prize.
2020 really is off to a good start, though, with the 29 January jackpot being the biggest since a Wisconsin ticket holder won the $768.4 million jackpot at the end of March 2019.
As for Florida lucky winners, the last person to scoop a Powerball jackpot in the Sunshine State was James Stocklas. Stocklas, a Pennsylvania judge holidaying in the state at the time, became $291 million richer in the March 2016 draw.
What Now for the 2020 Powerball Winner?
According to experts, it's imperative that the winner surrounds him or herself with a team of experienced professionals, including a tax advisor, attorney and financial whizz.
When you win such a large sum of money, you're inclined to start ticking off your bucket list. From buying an expensive house to private travel and collecting things you've always wanted, it's all too easy to go through that jackpot money. And living beyond your means never amounts to anything good.
7-Eleven store owner, Nour Obeissy, was quick to post signs of the winner after the draw. He told the press that he always hears of winners in Chicago or California, but finally, there is a winner in Florida. Whoever the lucky winner is, though, has a lot to spend, and we hope they do so responsibly.
As for ticketholder Sam Mazzola, the January 29 jackpot is a sore subject. Sam always purchases tickets from the 7-Eleven on Bonita Beach Road. While out on the golf course, Sam's friend called him to tell him to check his ticket. Sam got excited when he learned the winning ticket came from the store, but sadly it wasn't his win.
What Will the Florida Winner Do?
While there are some states in America that allow lottery winners to keep their identity out of the public eye by claiming their jackpot through a trust, Florida requires that the winner's name and city of residence be released when they step forward to claim their stake. So, we still have a few months to find out who the winner is.
Winners, it seems, have some common reactions when they learn of the win. From racing hearts to cries of joy and losing their appetite, there's a lot to celebrate when you're nearly $400 million richer. Some winners come forward to claim their prize quickly, while others can take months. For now, we have no idea when the first big Powerball winner of 2020 will reveal themselves.
But they still have time to catch their breath and build their financial dream team. For now, we say congratulations and wish them well with their new fortune!
What are the odds of hitting the Powerball jackpot? Find out at Powerball.ca today.