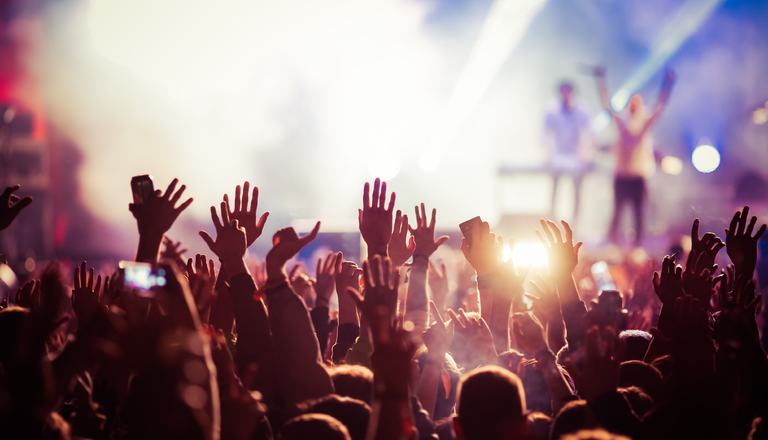 You've dreamed about winning the lottery, haven't you? We all have.
At some point, you've probably spent your hypothetical windfall a few times over.
But, you know how it goes – you have got to be in it to win it.
Whether you're a Mega Millions fan or lean more towards the Powerball, you can get your tickets online without having to cross the border.
While you're picking those numbers, grabbing your lucky charms and still spending your hypothetical jackpot, you could also listen to some winning tunes to get you in the mood.
Surprisingly, there are some pretty good songs out there about the lottery. Here are our top 5.
Lottery by Train
If you know your 1990's pop-rock, you know Train. They were big then and they're just as big now, only they seem to have a more pop-centered thing going on.
Their song, Lottery, has got to be on your lucky playlist. In the tune, Pat Monahan sings about a guy who is so head over heels in love that he feels as though he has hit the jackpot.
Apparently, not even hitting the big Powerball prize pool compares to how he feels about his lady.
Lottery Winners on Acid by The Crimea
This is another song about the happiness that comes with truckloads of money. It's an ode to an apparently drug-addicted woman who happens to be the love of the singer's life.
In the song, the couple walks through the streets as though they are "lottery winners on acid" just to see what winning feels and looks like.
The Lottery Song by Harry Nilsson
This one is all about a dreamer who starts pondering about what he would do with his partner when he wins the lottery. It's all about living it up together and this is truly a hippie-type tune with loads of energy.
We'd say it's great for those daydreaming spends.
Next Big Winner by The HomeGrown Band
The HomeGrown band has also put their spin on the lottery fantasy. It's all about routine, ritual and superstition and revolves around the typical escapist fantasy that your winning can help you get out of the daily grind.
It's certainly a vibey song, but don't be fooled. There's plenty it has to say about those who are without and how trapped it can feel to have empty pockets.
Put That on My Hood by Bow Wow
Looking for a hip hop beat for your lottery playlist? This is the one.
Brought to you by nonother than Lil Bow Wow, Snoop Dog's protégé, Lottery Ticket was a big hit back in 2011 and it is all about how, even after you win a jackpot as big as the Powerball, your bond with your 'hood doesn't change.
Which makes us wonder – even if you move to a bigger, better home after winning the lottery, do you think you would still stay in touch with your roots?
Bonus Lucky Song
We thought we'd give you one more song to add to your lucky lottery playlist, just for fun.
The track is, of course, Lucky Lucky Me from Marvin Gaye.
We know Marvin was referring to a lovely lady when he crooned the words: "I've got to tell the world about it. I've got to stand right up and shout it. Hey, look at lucky me!"
Yet, we reckon that that is exactly how we would feel if we hit a big lottery jackpot.
Create Your Playlist, Choose Your Numbers and Hold Thumbs
If you can capture that lucky feeling, even when you're going through a lottery dry spell, we bet you could improve your chances of staying upbeat, motivated and at least thinking like a winner.
After all, being lucky isn't just a talent you're born with, it's partly a skill, too, and you can reinforce that special skill by cultivating a lucky attitude with the above playlist.
And, when you feel your luck slipping, turn up the volume, tap those toes and start picking next week's Power ball numbers.