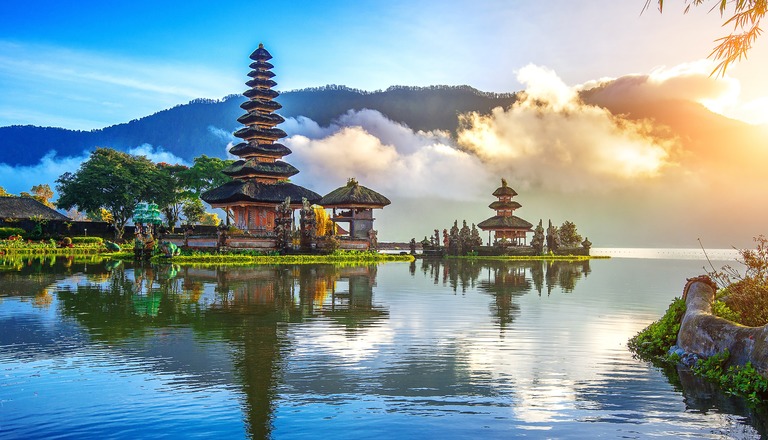 Many lottery winners pack up and move to an exotic destination.
Which got us wondering. Where would you live if you won the next Powerball draw?
For many people, it's a case of living close to work or the kid's schools.
But, all of that changes when they win the lottery. They don't have to work. They now have other educational options for their kids. If they want to live somewhere not close to family, they can pack the family up and take them with. Life just gets so much easier.
In fact, you can leave the country entirely, if you do desire.
Now, let's put this to you. What if, instead of some exotic, billionaire-esque location, you decided to move to a city where you could get the most bang for your bucks? Somewhere where you wouldn't go through your millions or billions too quickly?
Sounds good, doesn't it?
We thought so!
Here's our list of best cities to move to if you win the lottery and want to enjoy a lower cost of living.
Alicante, Spain
Alicante may not be the cheapest city in the world, but compared to others, the cost of living is low, and the quality of life is high. South of Barcelona, Alicante offers delicious food, famous architecture, a lack of mass tourism and a laid-back lifestyle fit for a new millionaire.
Bali, Indonesia
Bali is simply gorgeous. If your dream is to pack up now and live somewhere surrounded by awe-inspiring scenery and an exotic culture, Bali is your windfall dream location complete with low-cost living.
Mendoza, Argentina
Always fancied living it up with fine wines and a bustling nightlife? Well, with your new bank balance you can do just that in Mendoza. This is one vibrant city complete with plenty of leisure activities and a rich culture. If you want to plough some of your winnings into a new business, this city holds tons of opportunities for entrepreneurs.
Puerto Vallarta, Mexico
If your new bankroll means you can now be the ultimate tourist, we suggest heading to Vallarta, a city that's big on tourists and just as big on hidden gems and an ultra-cheap lifestyle. It's stunning, too, offering up a small-town atmosphere but still close enough to the US if you have your heart set on living that American dream, just on a lot less cash.
Chiang Mai, Thailand
Thailand is loved for its weather, culture, smiles and cheap living. Plenty of expats choose to move to the Chiang Mai, so it will be easy for you to blend right in. There are also plenty of business opportunities to invest in, or you can just pull up a sun lounger and spend your days on the gorgeous beaches.
Corozal, Belize
Pack your bags and head to paradise in the form of Corozal for a slower pace of life, complete with plenty of romantic beach walks and time for meditation and yoga. This is one peaceful place to live out your winning dreams.
Prague, Czech Republic
Prague dishes up some divine European culture sprinkled with loads of history. And, the cost of living is relatively low. This is one vibrant city with small town charm. Think cobblestone streets and ornate buildings nestled within a busy city. It's tourist-heavy but combine that with the ample entertainment and history and you can live out your days quite happily.
Ojen, Spain
If your winnings mean you can now retire, pack up your beloved and head to the romantic Ojen to enjoy a comfortable lifestyle with year-round sunshine. You'll get to live cheaply just minutes outside of the glamorous Marbella, and still enjoy a fantastic nightlife and plenty of star-spotting.
Chisinau, Moldova
Want to spend some of your windfall on culture? Moldova has it in bucket loads. There's a world-class National Opera House and Ballet, exquisite malls, 33 universities, three national museums and a busy nightlife. Yet, it's a pretty cheap place to live. Add to that luxury cars, friendly folk and free wi-fi wherever you go, and we'd say it's the perfect place to set down new roots.
Bucharest, Romania
Did you know that Bucharest is the sixth largest city in Europe? It's bright, vibrant and close to the Black Sea. Bucharest may be in the midst of a cultural and economic boom, but it's still affordable if you've always wanted to live a BoHo lifestyle.
Ready to live it up on the cheap? Make sure you play this week's US Powerball and you could own a home in each of these beautiful locations!