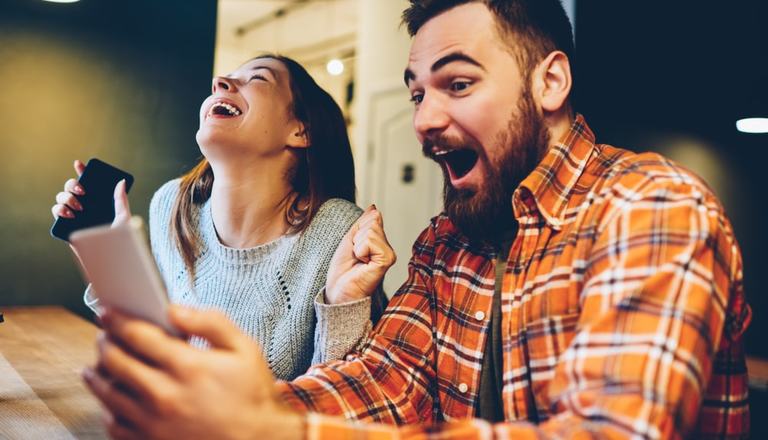 Lottery games can be traced all the way back to the Ancient Greeks. In those times, it's believed that 'lots' were used to set wagers.
By the turn of the 15th century, lottery games had taken shape around the world. Over the years, the games have developed into an array of fun and immersive forms. Today, Canadians can enjoy partaking in plenty of exciting games of luck.
Let's take a look at what's on offer to Canadian residents.
Powerball
You know all about the US Powerball. You get to pick a combination of 5 white balls and a red Powerball. Match the 5 white balls and Powerball in the draw, and your life could change forever. Powerball offers the chance to win mega prizes. Best of all, you don't need to cross the border to get in on the jackpot action.
Lotto Encore
Encore is an extra game you can add on to your other lottery games. For an extra $1, you can play to win a whopping $1 million. Even better, there are 22 ways to win, with prizes starting from $2.
All you have to do is include Encore through the Quick Pick option when choosing your preferred Canadian lottery game. Or, mark the number of Encore you want to include if you're physically buying tickets at the store.
You'll get cash prizes when you make a right to left match, left to right match or even both. There's just one thing to keep in mind; you can only play Encore in Ontario.
Scratch Cards
Who doesn't love the thought of an instant win? We sure do! Instant play scratch cards are a fun way to bet that doesn't cost much and yields some great on-the-spot prizes. You can play scratch cards online, too.
Lotto Max
To take part in Lotto Max, you need to pick 3 sets of numbers when you buy a $5 ticket. Each set comprises 7 numbers ranging from 1 to 49. This means you get 21 numbers per ticket. The minimum jackpot usually sits at $10,000,000 but has been known to soar to a staggering $60,000,000.
To scoop the jackpot, just match all 7 numbers. Lotto Max draws are held every Friday. During the draw, a bonus number is drawn to declare a winner. It doesn't matter if you don't hit the jackpot, there are still lower-tier prizes to be won.
Since it began, Lotto Max has awarded more than $77,000,000 in prizes to lucky Canadian players.
The Dailies
In the US, dailies take place twice a day and tickets start from as little as 50c. While the jackpots don't quite run on par with those of Mega Millions or Powerball, you can still win a decent amount.
It's a little different in Canada, though. For example, playing the Daily Grand lottery can win you a not-to-be-scoffed-at $1000. Per day. For life.
Daily Grand happens twice a week and tickets start at about $3.
Lotto 6/49
This is the most popular Canadian lottery on the list. A ticket costs $3 and you get 2 sets of numbers. One set is for the main jackpot draw and the other is comprised of 10 numbers for the Guaranteed Prize Draw that's worth $1 million.
The Lotto 6/49 jackpot starts at $5 million and rolls over if nobody wins in a draw. The draws for this lottery take place on a Wednesday and Saturday each week. It also holds the highest jackpot win in the history of Canadian lotteries when a player walked away with a staggering $63.4 million back in 2015.
Know the Rules
When it comes to playing Canadian lotteries, there are a few things you need to know.
Firstly, you must be 18 years or older to participate in the national lotteries. You don't need to pay income tax in Canada, though, if you're lucky enough to win a prize. But make sure you know the tax laws in the country in terms of lottery wins, especially if you're playing from outside of Canada.
Also keep in mind that if you do win a big jackpot, you may have to be present in Canada to collect your prize.
So, which lotteries will you play this week?