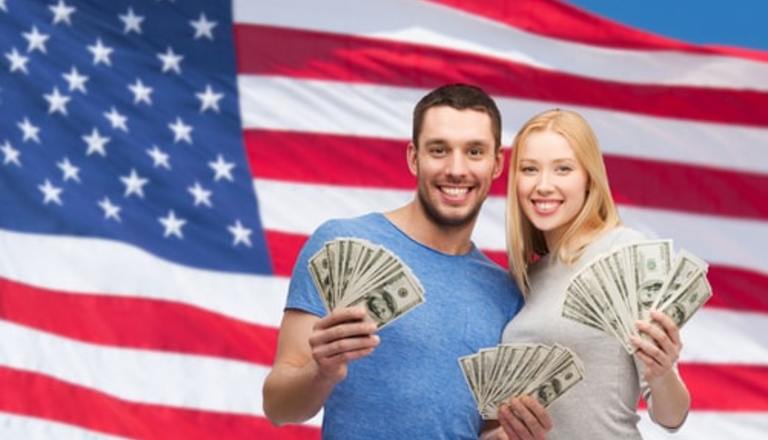 Where are the luckiest powerball states?
What would you do with a Powerball jackpot win? If you're like most players, you've probably got your heart set on a new car, maybe a dream trip and even the chance to help your friends and family. The options are endless, even if the odds of winning the big jackpot are nearly one in three million.
Yet, there are a few things you can do to improve your winning chances. Of course, when a jackpot really soars, you'll want to get your hands on as many tickets as you can. You'll also want to play consistently. But besides all that, and coming up with your own winning combinations, you'll also want to put some thought into where you purchase your Powerball tickets. That's because some states are more likely to win than others.
The luckiest US state overall to get your tickets? That has to be New York, which boasts 44 jackpot winners.
Remember, there are a few states in America that don't have state lotteries, while Mississippi only started selling Powerball tickets earlier this year.
So, where should you buy your lottery tickets the next time you cross the border? Here are the six luckiest Powerball states.
New York
Tickets sold in the Big Apple have won the most lottery jackpots of any state, sitting at a total of 44 jackpot winners. The most recent win in New York was a $687.8 million jackpot that was split between a ticket holder in New York and a ticket holder in Iowa.
Indiana
Indiana boasts 39 Powerball jackpot winners so far. The state joined the national lottery back in 1990 when it was still called Lotto America, and many of the wins in the state came in the earlier years of the Powerball lottery game.
California
California is the most populated state in the nation and boasts 40 jackpot winners. Back in June 2018, one California ticket holder scooped a mega $447 million Powerball jackpot win.
Missouri
The next time you find yourself in Missouri, be sure to buy a couple of Powerball tickets. The jackpot has been won in this state 31 times, with the most recent Powerball jackpot winner taking home a life-changing $70 million in July 2015.
New Jersey
New Jersey may be home to mob wives and a cake boss, but it's also home to 28 jackpot winners. Besides massive Powerball wins, the state is also home to a $533 million Mega Millions ticket holder.
Ohio
22 jackpot winners call Ohio home. The last Powerball winner in the state won a $142 million jackpot in the early half of 2018.
Cross the Border or Play Online
To date, the Powerball lottery is played in 45 US states as well as Washington D.C., the US Virgin Islands and Puerto Rico. With so many players participating in the massive prize pools, and with big winners having claimed hundreds of millions of dollars in prizes, it's little wonder that the Powerball lottery is a sought-after game. It even holds the record for the biggest ever jackpot offered, which stood at $1.58 billion.
As you can see, some states have had a lot of success, while others still wait for their very first jackpot winner.
While there have been hundreds of Powerball big winners over the years, and while some states are luckier than others, the good news is that you don't have to cross the border to get your lottery tickets.
You can try your luck online with your favourite number combinations and hope that you hit the next big jackpot. If you do happen to live in one of the six states we've mentioned, make sure you get tickets for the next draw!
Find all the latest Powerball results and winners at Powerball.ca.