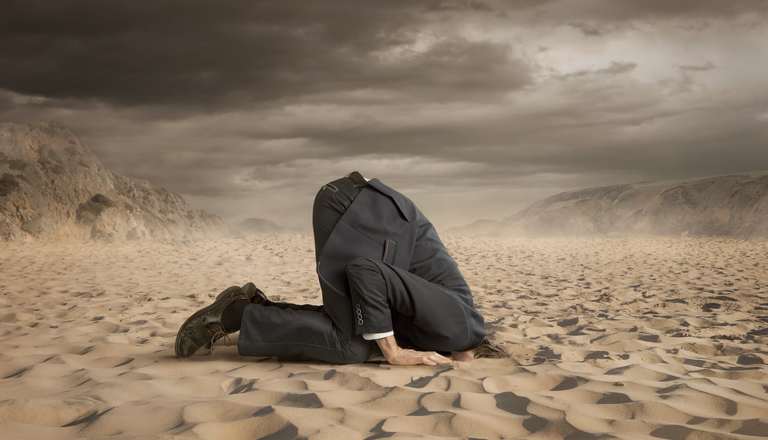 Back in January, one very lucky woman from New Hampshire won the Powerball jackpot worth almost $560 million. All she wanted to do was donate $50 million to charity and live a peaceful life.
Her dream for anonymity turned into a legal battle, though, to keep her identity private.
Winnings Go Unclaimed As Legal Battle Ensues
The winner's jackpot went unclaimed for several months as her legal battle for privacy raged on.
According to the New Hampshire Lottery Commission, lottery winners are legally required to write down their name, telephone number and address on the back of their winning ticket. The winning lady quickly signed her name on the back of her jackpot ticket, but she has since regretted it.
Jane Doe, for privacy reasons, wishes to remain anonymous.
A "Big" Mistake
The woman filed a civil complaint under the alias of Jane Doe after "mistakenly" signing her winning ticket without seeking legal advice. She later learned from a lawyer that she could avoid the law, though, by claiming her prize through a trust.
Before she turned in her ticket, Jane Doe showed lottery officials a photocopy of the front of her Powerball jackpot ticket to support her claim for what is the country's eighth largest jackpot to date.
The commission told her they would have to reveal her identity should anyone file a Right-to-Know request for the Powerball draw that took place on 6 January 2018.
But Jane Doe not only wants to quietly donate a portion of her winnings to charity, she simply wants the freedom to walk into her local grocery store or attend public events without being known, or perhaps approached for handouts.
The Battle for Privacy
In court, lawyers argued that Jane Doe's privacy far outweighed the insignificant public interest to know her real name.
On the other side, the state's lottery executive director, Charlie McIntyre, argues that while the agency understood just how life-changing such a windfall is, and they respect the player's wish to remain anonymous, New Hampshire statutes and lottery rules have clear protocols.
Jane Does' lawyer counter-argued that her good fortune placed her in a somewhat small demographic of major jackpot winners that have historically been victimised by the underhanded. They claimed she made a big mistake when signing her real name on her winning ticket.
The state shot back that disclosing winners ensures complete lottery transparency, showing us there's nowhere to hide, even when you win half a billion dollars.
As the judge deliberated his decision, lottery officials finally agreed to pay Jane Doe through her lawyers. On March 7, two months after winning the jackpot, her lawyers collected her check on her behalf while fighting to keep her identity secret.
The first thing Jane Doe did was donate just under $250,000 to charities around the state with the promise to donate more.
The Judge Rules
Just a week later, Judge Charles Temple ruled that disclosing Jane Does' name would be an invasion of her privacy. However, it was ruled that her hometown was to be made public. According to her lawyer, the lucky winner is from Merrimack, around 30 miles south of Concord.
According to the court, should her name be revealed, she may well be subjected to an immense amount of solicitation, harassment and unwanted communication.
In his 15-page decision, the judge said that although her hometown must be disclosed, her identity couldn't be figured out by this bit of information.
What's more, the judge dismissed the state's argument that releasing her name would show the public lottery transparency. He said there was no evidence that the Lottery Commission was engaged in any corrupt activity and said that the Powerball numbers are drawn in Florida.
Nowhere to Hide – Or Perhaps You Can Now
The commission allows winners to sign their tickets with the name of a trust rather than their own name. In essence, this does allow winners to remain secret. With this in mind, the judge said that the commission's argument regarding strong public interest in a winner's identity was just not persuasive enough.
Jane Doe, of course, was elated with the outcome.
At the moment, just six states allow Powerball winners to remain anonymous, including South Carolina, Delaware, Ohio, Kansas, North Dakota and Maryland. New Hampshire is one of just a handful of states that allow winners to form a trust to claim prize money secretly.
So, there is hope that if you're the next winner, you may have a case for remaining anonymous.
For Jane Doe, there weren't too many places to hide – she still had to undergo a legal fight.
But the fact that she won gives us hope for the next big winner!