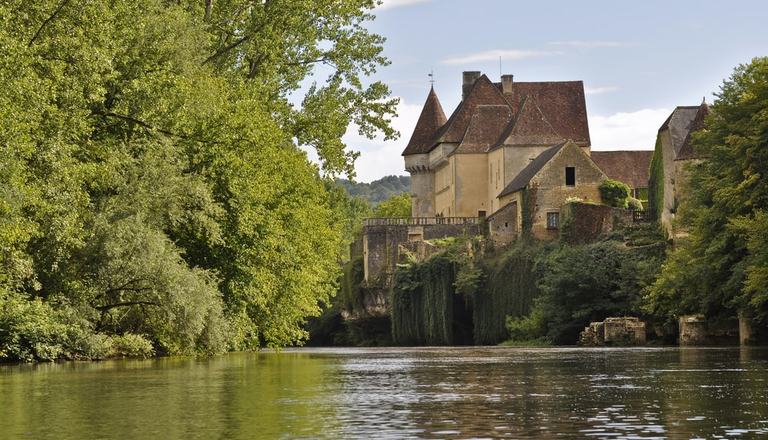 Who doesn't want a bit of peace and quiet every now and then? Or to live right on the fringes of society?
Well, when you win the Powerball jackpot, you literally have the world at your fingertips. Whether you want to dwell in the middle of nowhere with no neighbours for miles around, or you've always dreamed about your very own mansion, the choice is yours.
That said, here are five remote properties that could be yours when your windfall finally comes in.
1. Fancy an Island All to Yourself?
If a life of seclusion, tranquility and utter opulence is your idea of heaven, why not buy yourself an island? "Just Room Enough Island" is set right in the middle of Canada's Saint Lawrence River. It's a small island, but there's just enough space for a house. Nothing more, nothing less.
When the tide comes in, the water laps softly against the home's walls. At low tide, you can set out the garden furniture and soak up the sun with not a neighbour in sight – and no one knocking on the door for a piece of your winnings.
2. Maybe Lord or Lady of a Castle is More Your Thing?
Perhaps living it up like royalty in a castle is more your idea of time away from the crowds. If so, consider a luxury castle in Boucherville. With eight bedrooms and eight bathrooms, there's room enough for up to 16 guests at a time, which means you might have to cater breakfast for those dinner guests but, hey, you're a millionaire, you can afford to get the caterers in!
The super luxury castle is sure to bring joy to your life. While it's set away from the hustle and bustle, it's also only 15 minutes away from Montreal's popular entertainment and tourist shrines, such as La Ronde, Old Port, and Montreal Casino. It's also close to several ski resorts and just 20 minutes from Downtown Montreal.
The backyard boasts a delightfully heated swimming pool, tennis court and spa, and is a perfect space for family and social gatherings. Pop music fan? Well, some of the furniture in the castle used to belong to Celine Dion.
3. Seclusion at Its Best
If you have your heart set on a life of complete peace and quiet, you might want to take a look at the property on Big Bar Road in Thompson that's on the market for a cool $3,877,000.
This highly secluded property is so private that the realtor who has the listing called it an "air ranch." Well, it's an apt name. The property boasts 503 acres of undeveloped and totally private land complete with a private airstrip, so there's somewhere to land that helicopter you've had your eye on.
There are all the comforts of home, too, like a washer, dryer, dishwasher, internet, sunroom and more, all set within the 2,743-square-foot home.
Venture outside the house and the paved runway, RV parking, open and closed hangars and those acres upon acres of rolling meadows could all be yours.
A huge bonus with this property is that not only do you get to get away from the crowds, but the property is energy self-sufficient.
4. Would You Rather Settle in Vancouver?
One property on Cypress Street, Vancouver, has been on the market for a cool $44,999,000. But you get a lot of bang for your buck. There are three houses on four strata lots. So, for just $15 million per home, you get 23 bathrooms, 17 bedrooms, an elevator, art deco parkade, six kitchens and the all-important wine cellar.
But, wait, there's more. This pricy Canadian property is located in West Vancouver, right on the ocean and it offers 150 feet of private beach access.
5. How About a Farm?
If you're looking to get off the grid but still want to get your hands dirty, how about a farm? One property located in Bonnyville, AB, offers a lakefront estate right on a corner of Little Bear Lake. It's going for a pretty realistic $1,250,000, too.
The 4,102-square-foot house offers hardwood floors, multiple garages, and granite countertops, and has been divided into the main house with a guest suite above the garage. Oh, there's also the 161 acres of land,40 acres of which are pasture lands and another 40 acres is already fenced for animals. There are several ATV trails that can be accessed from the house and a lake that offer excellent fishing opportunities.
Where Would You Live If You Won?
We've all imagined where we'd live if we hit the jackpot. Is your dream home a secluded island, an opulent castle, or a more functional farmhouse?