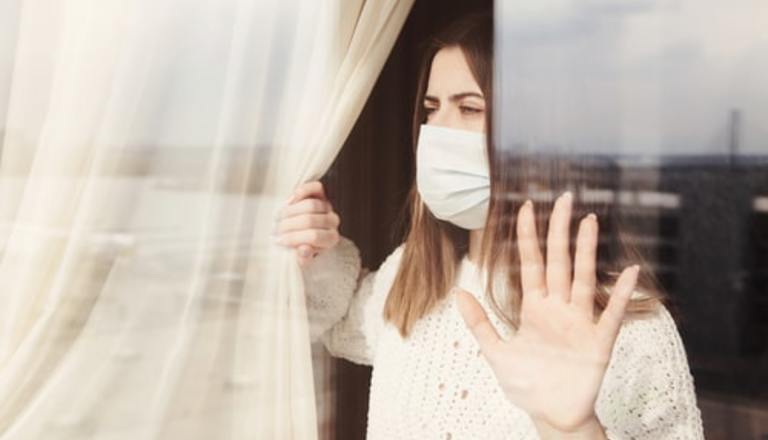 Our modern "unprecedented in a hundred years" lockdown due to this COVID-19 pandemic is hurting many industries that have had to close down to prevent social gathering and the spread of the virus. The gaming industry has not been untouched by this. With so many gaming jurisdictions closing access to all of the gaming establishments, the revenue that helps many charities and community stakeholders is no longer coming in and therefore nothing is being distributed to them. Now is the money that comes in from the lottery, but since dealers, slot attendants and slot technicians, hosts, and everyone else in the casino industry are currently not working, it is a big drop in revenue that is affecting these charities.
Lottery Play and Social Distancing
The lottery itself has also suffered by this social distancing and the majority of people remaining at home. Fewer people are out doing shopping or out walking, so the intended and impulse lottery purchases are in most part not being made. Sales are dropping and progressive jackpots are not rising as quickly as they once did.
Many retailers and their staff are not comfortable with touching selection slips, let alone taking and validating winning tickets, even if they are wearing gloves and a mask. So many retailers have simply curtailed sales and redemptions altogether for the time being. As such, it may be very difficult to find a retailer still selling tickets, but even more difficult to find one willing to validate your ticket and pay you your prize.
So what can we do to play the lottery during this time of voluntary and mandatory isolation? The best way right now is to get an online account and buy your tickets online at the operator's site. You not only can purchase your lottery tickets there, but you don't even need to have a physical ticket to redeem if you win. Winning tickets are automatically paid into your player account and can be withdrawn into your bank account, or put toward future ticket purchases.
Online Options
Another option is to locate and patronize a retailer that is still printing and validating tickets. You may need to search around outside your usual haunts of businesses to find one, but if you can't or choose not to do online lottery, this is your next best step.
One last option is to forego trying to purchase tickets and just stay with the ones that you may have already checked online and found were winners. Since you normally have a year to claim prizes, at this point you can just sit on these tickets until the time comes when the current lockdown is lifted. Then again, if there is a second wave of lockdown, you will have to wait even longer to be able to validate and cash in your tickets.
One other thing to consider is that even when retailers begin to offer lottery services again, there may still be some changes to get used to. It is possible that mandatory wearing of a facemask may still be a part of life, so some retailers may still refuse to accept tickets for redemption. You can also expect to encounter long lines of players waiting to redeem or purchase tickets, so you need to not only be patient with the long lines, but will most probably still have to adhere to social distancing rules as well. So make a plan. Online for future lottery play, or try to find a retailer willing to be open.