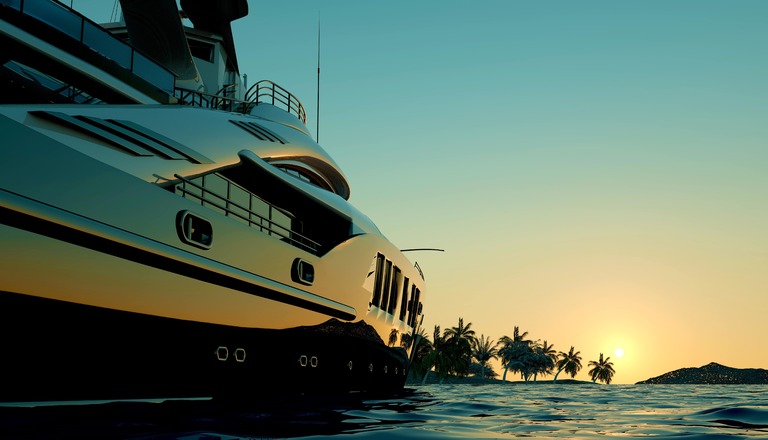 We, like millions of other people around the world, dream of winning the next big Powerball jackpot. It's just an easy way to get rich and fulfill our every whim. Just imagine trying to decide what to do with all that cash. Do you give it to good causes, pay off your debts, quit your day job and travel the world? Or do you buy an island, a jet and several mansions?
That all sounds amazing, doesn't it? However, there are a few lucky winners who chose to spend their winnings on some rather outrageous things.
Here's a look at some of the most outrageous lottery win spends.
Louise White
In 2012, Louise White was 81-years-old. While she was out and about in her hometown of Newport, Rhode Island, Louise treated herself to a delicious rainbow sherbet at a Stop N Shop. She also bought a lottery ticket. That ticket was worth a whopping $336 million.
In a nod to Louise's lucky sherbet, she created a trust that would benefit her loved ones. She called the trust none other than "The Rainbow Sherbert Trust."
John Kutey
We bet you've heard of lottery winner John Kutey. The lucky ticket holder won his share of a Mega Millions $319 million jackpot back in 2011. While his share was $28,7 million, John and his wife still did something rather bizarre with their new wealth.
In fact, they had a distinct plan. First, they spent $250,000 to demolish their local pool and installed a massive spray park to benefit the community. They also donated a generous $200,000 to help build a New York water park.
Robert Erb
It's almost a weird coincidence that Robert's surname rhymes with "herb." After he won $25 million in 2012, Mr. Erb decided to spend the majority of his cash on charitable causes, including donations to get transport for those who couldn't afford their own cars, help people pay for dental care and help local community projects.
However, his biggest contribution was an attempt to legalise marijuana. The 61-year-old winner donated a whopping $1 million to support organisations who were canvassing to have the drug legalised.
Nigel Willets
Nigel Willets had13,000,000-to-one odds when he picked up his lottery ticket in 2014, but he won! The pub landlord used his winnings to travel the world, including treating his 13 family members to unforgettable trips to Florida, Dubai and Mexico, too. Not so outrageous, but it's just the fact that he accidentally picked up his lottery ticket one day when shopping that leaves us in awe.
The very same ticket that made him a millionaire.
Evelyn Adams
Evenly Adams is one of those people you just wish would rub some luck off on you, well kind of. Not only did she win the lottery once, she actually won it twice – in the space of just two years. Evelyn pocketed nearly $6 million in winnings.
This is exciting stuff, but it led her to believe that she was the luckiest person on the planet. So, she took her "luck" off to Atlantic City where she spent massive amounts in the casinos until she wagered away every last dollar she had.
It was last heard that she lived in a trailer park and didn't have a single asset to her name.
Sarah Cockings
Cockings worked as a social work student at the time of winning a little over $4 million back in 2005. She said the win wasn't just for her, but for her close-knit family, too.
So, Sarah took her winnings and treated her loved ones by paying off her parent's new home, sending everyone on vacations, buying cars and other nice gestures. She even paid for her sister's breast enlargements.
Michael Carroll
Michael Carroll has got to be one of the most famous lottery winners around. He especially became well known when he started spending his $15 million winnings extremely quickly, including dropping around $3,000 on crack cocaine every day.
He's even known to have bought a fleet of luxury cars and crashed them on his homemade racetrack. Eventually, Michael had to sell his mansion after losing his wealth.
Gerald Muswagon
Gerald won $10 million in 1998 and quickly began to live it up in style. He hosted massive events and drank copious amounts of alcohol. Reports say that it wasn't unusual for this Canadian winner to spend thousands a night. Once he lost everything, Gerald tragically took his own life in 2005.
Call it bizarre, call it outrageous – these people certainly had some different ideas for their lottery wins!