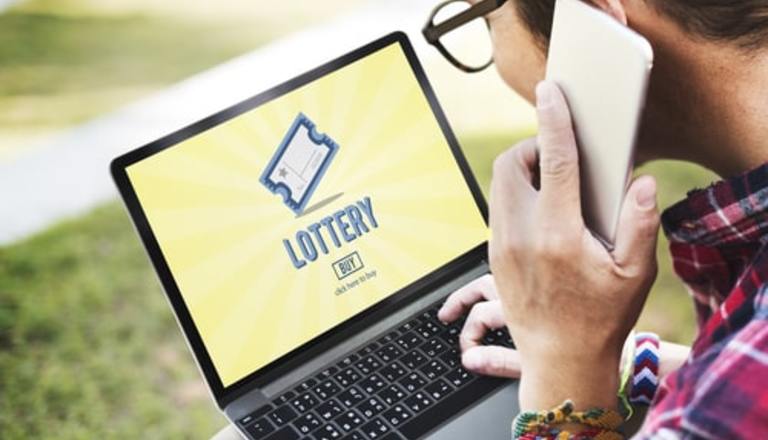 Playing the lottery online
Oh, the good old days, where you went to a local lottery retailer and purchased your lottery tickets in person, being handed your physical paper tickets that you looked over, arranged, folded, coveted and hid away, waiting for the day of the draw to see if you won the big jackpot. Well, those days are slowly being challenged by the digital age of being able to play the lottery online.
Playing the Lottery Online
Playing online is similar to playing at a retailer, but instead of having to physically be there, you simply buy your tickets through your computer, tablet, or smartphone. It's a lot more convenient and sometimes more fun, as you have more time to really peruse the games and jackpots and decide what exactly you are going to play. And you don't just have to play the regular lottery draw games. There are many other types of games you can play online, and even simulated table games and slot machines. So online lottery and gaming can be done from the comfort of your own couch.
In order to play online, you will need to obtain a players account through the gaming operator. This account will let you log in, make your purchases, and view and change other aspects of your account. You will have to provide your personal information, including proof of date of birth, as most lotteries are limited to those who are of the age of majority or older.
When you log into your account, you have several options available, depending on the operator. You can get more detailed information for each game by clicking on it. You will see the cost per ticket, how many sets of numbers you get to play for each ticket purchased, draw dates and times, winning numbers, and possibly even the odds to win the jackpot. You can view your current ticket purchases, and see if past tickets have won anything. You can purchase tickets whenever you choose, or set up a subscription so you never forget to play your favourite games. You can purchase tickets just for yourself or in a registered group. The online account gives you the ability to play the lottery in a new and unique way.
When you are logged into your account, you can buy tickets by selecting a game. Then you can select the amount of tickets you want to buy, and what numbers you want to play. You can also have the numbers randomly selected for you. You can set specific games as favourites so that those are the games that come up first when you log into your account. And your account is where the money resides to purchase your tickets. You can build up money into your account to pay for future purchases by simply clicking on a Deposit button to load money into it.
Reasons to Play Online
One of the best reasons to play online is that you will receive the draw results via email. This way, you will be notified as soon as possible after the draw if any of your tickets have won. If they have, your winnings, again depending on the operator and the gaming jurisdiction, you get the money deposited into your account, sent out as a cheque, or notified of procedures to validate and collect your winnings. No more having to go to the retailer to check your tickets.
Online lottery play is great for people who don't have the time to go to a retailer or are forgetful about buying tickets. If you load up your account with sufficient funds, select a subscription-based purchase for your favourite games, and check your email every now and then, you can basically play the lottery in a set it and forget it fashion. With online lottery play offered by most operators, why not try the convenience of buying a ticket online today?