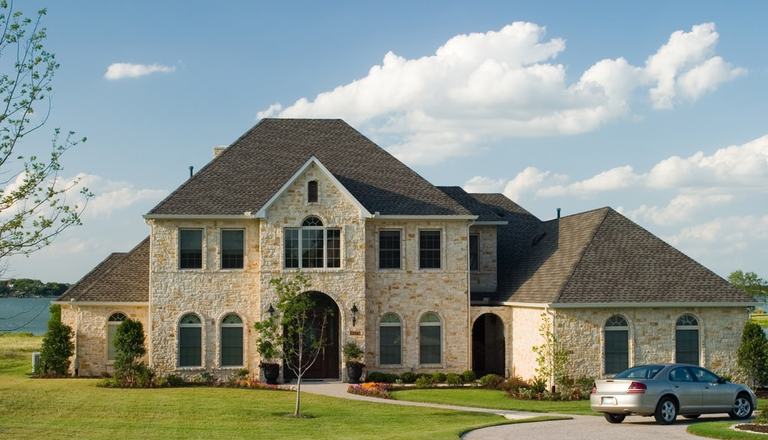 Although the familiar prizes of lotteries are their cash wins, there are many other types of lotteries providing other kinds of prizes.
Most of these lotteries are operated by charities, where the end goal is not to make a profit but instead to raise funds for its cause. Think of cancer research organizations, women's shelters, children's hospitals and such.
These organizations find that running these non-cash lotteries (where everyone really can be a winner) are extremely beneficial to their fundraising efforts.
House Lotteries
The largest type of lottery next to the normal cash lotteries are known as "house lotteries." These lotteries consist of the sales of tickets - typically $20 to $100 each or multiple tickets for a combined lower price - for the chance to win a new house, condo, or cottage. These types of lotteries are extremely popular and raise a considerable amount of money for the organizations that run them.
With most house lotteries, the winner wins the house, usually fully furnished and decorated by a reputable interior design company, and equipped with one or more televisions, entertainment centers, and other audio and visual enhancements such as a video security system and speakers throughout the house to provide soft background music from receivers or CD players to every room.
Some of the home lotteries also add one year of free security monitoring, one year of top-of-the-line cable service, one year of maid service, and other such extras that help promote ticket sales.
Also, there may be additions of a car or truck, or two, and an additional cash prize (usually to pay for the first year's property taxes.) Large decked-out kitchens, family, and entertainment rooms, huge decks, and other offerings to round out the house's appeal.
Houses can range from huge homes like 7,000-square-foot semi-mansions to smaller condos located in extremely sought-after downtown locations.
Although many winners sell their winning homes to purchase smaller homes more suited to their lifestyles and to have cash left over to put in the bank, some winners keep their homes and marvel in the joy and comfort of something they may never have otherwise had the chance of owning.
Car Lotteries
Car lotteries are similar to home lotteries, but the prizes are - you guessed it - automobiles of all shapes and sizes. There are large luxury behemoths, electric vehicles, hybrids, sports cars, touring cars, limited-edition models, and many others to be won. Car lotteries are popular as well and, again, are usually run by charity organizations.
Prizes usually include the payment of all taxes and delivery charges, license, and preparation costs. These types of lotteries give people a chance to own a vehicle that they may never have the opportunity to do so in their lifetime - or may not have considered owning before!
Combined Lotteries
Combined lotteries are those that offer a combination of prizes such as homes, cars, cash, electronics, phones, kitchen appliances, gift cards, and many other kinds of luxury merchandise.
Usually operated by charities too, the chance to combine major and minor prizes helps encourage ticket sales and generates revenue, while giving ticket holders the opportunity to have an equal chance to win a $20 gift card or a 5,000-square-foot home.
Rules for these types of lotteries vary between regulator jurisdictions and may be subject to strict stipulations - the number of tickets sold may also be limited. But, regardless of how these lotteries are offered, they are extremely popular, and it is not surprising that in most cases tickets sell out fast. If you are in the market for a new house or car, give one of these types of lotteries a go. You just might end as up the king or queen of your very own castle, but more often than not, you'll be helping those in need while you're at it.