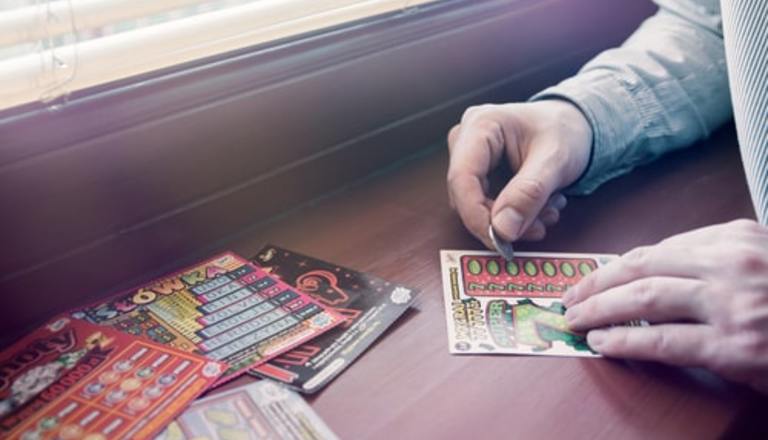 Would you like to win a scratchcard progressive jackpot?
To respond to the drop in gaming revenue that has happened over the last year due the effects of COVID-19, and to peak the interest of the gambling public, Ontario Lottery and Gaming is now adding progressive prizes to their instant scratch tickets, and it looks like it may be a new and interesting way to generate revenue while providing more prizing to the gaming public, and a potential adoption of a similar type of scratch ticket add-on by other gaming operators.
Instant Top Up!
The Instant Top Up is an additional progressive prizing structure that can be purchased in addition to the purchase of any Instant lottery ticket, but cannot be purchased online, and must be purchased at a physical retailer to be played. This directs incoming funds to the retailers, giving them another game for sales commissions and hopefully boosting the income potential for both the retailer and the operator from losses due to Covid.
The cost of the Instant Top Up is one dollar and gives the player a shot at a growing jackpot that starts at twenty-five thousand dollars, plus a chance to win other cash prize amounts and free plays. When the progressive amount is won, the Top Up resets to twenty-five thousand dollars and begins to grow again immediately. When you buy your Instant Top Up progressive "ticket", you watch the screen on the retail lottery terminal and an animated video will reveal if you have won a prize. You will see a game board with multiple tiles that will flip revealing the different prize amounts. You only need to match three tiles to win a prize as follows:
JACKPOT PRIZE
Match 3 Jackpot tiles and win the current progressive jackpot amount.
CASH PRIZES
Match 3 tiles with the same cash prize amount and win that prize.
FREE PLAYS
Match 3 "Free Play" tiles and win a free Instant Top Up play.
TOP UP BONUS
Reveal a Top Up Bonus tile for a Bonus Prize! The prize will be displayed on the lottery terminal screen and on your ticket.
OLG has even released the odds of hitting the new Instant Top Up prize amounts:
| Prize | Odds |
| --- | --- |
| JACKPOT | 1 in 2,000,000 |
| $2,500 | 1 in 1,000,000 |
| $1,000 | 1 in 166,667.67 |
| $100 | 1 in 5,000 |
| $25 | 1 in 1,000 |
| $10 | 1 in 75.47 |
| $5 | 1 in 31.25 |
| $3 | 1 in 25 |
| $2 | 1 in 88.89 |
| Free Play | 1 in 6.57 |
These odds are actually pretty good compared to some other OLG lottery prize odds. This new bonus progressive prize will more than likely add excitement to instant lottery gaming for players. Instead of waiting for an actual draw, the player can buy a progressive "ticket" with their scratcher and find out the result of the draw immediately.
This innovative new progressive game is sure to catch on with some lottery players and will definitely be looked at by other gaming operators across North America. This could be a news tandard for instant lottery games.