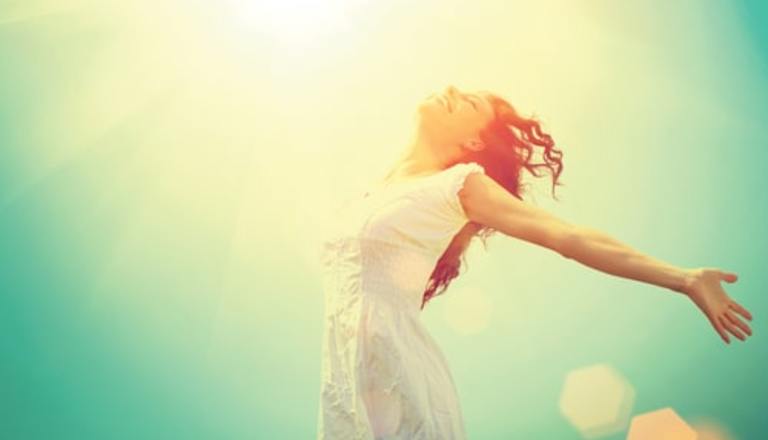 A strange story of how nature helped one lottery winner
Some of us count on luck to win the lottery. Others count on a routine of choosing our numbers in a certain way. But no matter how we pick our numbers or try our luck, it is fate that has the final say.
Or Mother Nature, as was the case back in July 2020 when one ticket holder walked away $500,000 richer thanks to the elements.
Powerball Winner Has Mother Nature On Her Side
One Clinton, Iowa ticketholder is half a million dollars richer thanks to Powerball and Mother Nature.
Gayle Fraker was out and about running errands during a massive downpour. Due to the inclement weather, Gayle made a split-second decision to stop off at a different shop to the one where she normally buys her Powerball tickets.
The next day, Gayle arrived at work to hear her colleagues talking about the $500,000 prize won at that very store. Gayle had left her tickets safely at home, so there was no chance for her to check her numbers during the workday.
But as soon as she arrived home, she checked her numbers and realised that she was the big Powerball winner. She was so excited, she even took a selfie of her screaming ecstatically, which she promptly sent off to her adult children. In no time at all, they were all around at her house to help double-check the numbers and make sure she really was the winner.
Power Play Pays Off for Clinton Winner
60-year-old Gayle is a supervisor at a direct mail company. She stopped to purchase her winning ticket, a quick pick, at the Kwik Star in Clinton. Gayle was just one number away from winning her share of that draw's $87.3 million jackpot.
Rather, her ticket had four of the five numbers along with the Powerball number, which meant she initially won a prize of $50,000. But Gayle always adds the Power Play option to her tickets, which means she multiplied her prize, giving her a whopping $500,000. The Kwik Star she bought her winning ticket from received a bonus of $500 from the Iowa Lottery.
At the time of her win, Gayle told the press that she was going to use her winnings to pay off her debt and mortgage, and then start planning her retirement.
She was the second Iowa Powerball player to win $500,000 in July. Earlier in that month, 29-year-old Tu Kha Maung from Waterloo also won $500,000 with his Power Play ticket.
It's Not the First Time Mother Nature's Played a Winning Role
Back in 2018, a Virginia man scooped $10 million in the Virginia Lottery, all thanks to Mother Nature.
According to ticketholder, Charles Martin, rain caused him to stop mowing his lawn. So, he put his mower away and headed off to a local store, where he purchased a couple of lottery tickets.
To his delight, one of those tickets turned out to be a $10 million winner. Charles told the press that he scratched the ticket and won, nearly having a heart attack from the excitement.
He quickly approached the store owner to make sure he really was a millionaire. To which the owner replied that it had to be a good win since he couldn't pay it out immediately.
A few months later, Charles returned to the same store to collect his winning cheque, courtesy of the Virginia Lottery. As with most lotteries, Charles had the option to take the full $10 million over a course of a decade, or a lump sum. He chose to take a lump sum amount after the tax deduction.
We all know that the lottery, no matter which one you play, is a game of chance. But after hearing these two stories, it's clear Mother Nature sometimes has a little hand in a player's fate.
Could you be the next winner? Check out Powerball.ca today for lottery tips.