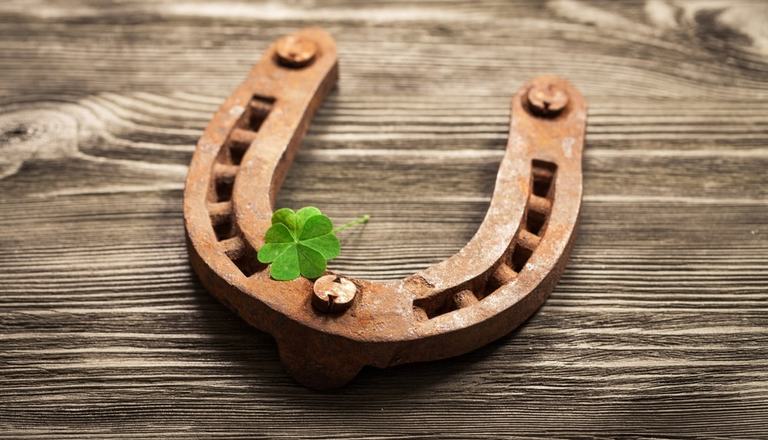 We're all hoping to win at least a little something on the lottery, that's a given. The more ambitious amongst us may only have their eyes on a big windfall that changes their lives forever.
But, what does it take to be so lucky?
How do we invite the marvelous Lady Luck into our lives and make sure she showers us with good fortune?
We know that the lottery is a game of chance, so we'd say that luck is "by chance." And that means, if you don't buy a ticket, you have no chance of winning!
This week, we're taking a look at some of the luckiest lottery winners and their stories.
A Two-Time Lottery-Winning Family
Mr. and Mrs. Short are one of the most deserving lottery-winning couples we've come across.
Just a few years before their win, Mrs. Short was sadly diagnosed with cancer. In February 2016, she received a much-needed boost of spirits when she won $1 million. Just 3 months later, Mrs. Short and her husband won another $250,000.
The windfalls have given Mrs. Short a new reason to fight, after winning two whopping lotteries in just three months.
The Dubai Plane Crash Survivor
One passenger who was on board an Emirates plane when it crash-landed in Dubai in 2016 is another lucky man. Just six days after the accident, he won $1 million.
Mr. Mohammad Basheer Abdul Khadar went on to celebrate his mammoth win, having bought his ticket while travelling with his family. It is the 62-year-old's superstition to purchase a ticket whenever he travels over to India, claiming that his winning ticket was his 17th attempt.
Lucky Number Two
Another lucky winner won a fortune after one rude customer pushed in front of him in the lottery ticket line.
Most of us would lose our cool if someone were to cut in front, but this New Zealander's calm demeanor paid off when he hit the $1 million lottery jackpot.
As the winner waited at his local shop, a customer pushed in front of him. But he wasn't in a hurry, so he didn't bother retaliating. He picked up his ticket and walked off—$1 million richer.
For this winner, good karma clearly paid off.
Three Times a Winner
One Chicago man beat the odds at winning the lottery not once or twice, but three incredible times. All in the space of a month.
Christopher Kaelin is a self-confessed "occasional" lottery player. In spite of that, he won a staggering total of $276,000 from the same lottery over just three weeks. Best of all, Mr. Kaelin bought all three tickets from the same newsstand in downtown Chicago.
Four Times the Luck
One California man has not one, two, or three, but four times the luck of anyone else. Antulio Mazariegos has won over $6 million in lottery prices in just six months. Talk about lucky sixes!
Mr. Mazariegos bought four tickets in the last six months. His first windfall happened in November 2017, when he hit the $1 million jackpot on a Scratchers ticket. He then won two more prizes worth $600 and $1,000.
When the California's luckiest man turned in his winning tickets, he bought another four California Black Premium Scratchers, and that's when he grabbed a whopping $5 million.
When asked how he's gotten so lucky, Mr. Mazariegos stated that he couldn't quite pinpoint it; he just enjoys playing the game.
What About Lucky States?
For Mr. Kaelin, his local newsstand was certainly his lucky charm. For our other lucky winners, karma, fairy dust, and just plain "right place at the right time" brought them their life-changing wins.
But, there are a few lucky states you may want to know about. For instance, if you buy your Powerball tickets in Indiana, your luck may pay off sooner than you expect. Indiana has produced almost 40 Powerball winners, which is more recipients than any other state in America, according to data from the Multi-State Lottery Association.
Are You Feeling Lucky?
What does luck mean to you? Is it choosing lottery numbers with significance? Buying your ticket from the same place every week? Using specific and meaningful numbers for your ticket? Or hoping that higher powers will hear your desires and attend to your wishes?
Luck is different for everyone. Pick your numbers, stick with them, and keep playing the lottery. After all, there's always the chance that you could be the next big Powerball winner, isn't there?