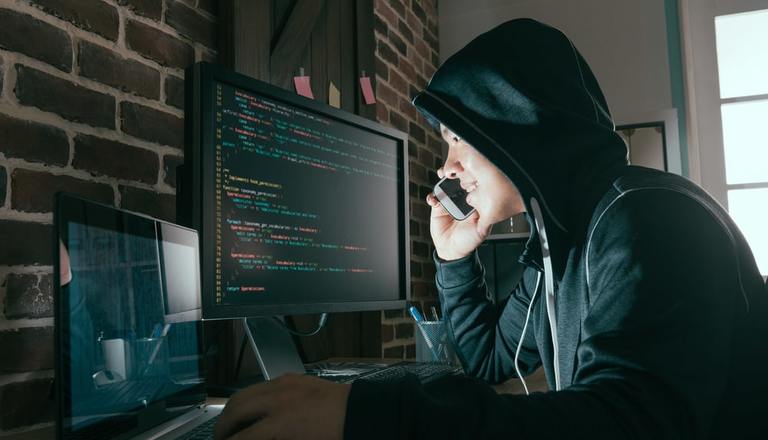 Lotteries bring a lot of joy, pleasureand entertainment to many players. However, some people out there love to prey on people who love to play the lottery. Unfortunately, like any aspect of life, there will always be scams to be on the lookout for. These lottery scams promise big prize payouts but in fact, you will never receive a dime. And the scammer may disappear with some or all of your own money.
Common lottery scams
The most common lottery scam is the one in which you receive a notice in the mail, to your email, or via a phone call, indicating that you have won a huge amount of money in a lottery, which could be local lottery or one held in another country. Usually you are informed to keep this news a secret due to varying legal factors.
In order to claim your prize, you will need to contact one of the caller's "claim agents." After you do so, the "claims agent" will go through the "claims process", which involves you paying a "transfer charge" or "processing fee" to have the money sent to you, or they will ask for your bank account number to "electronically transfer the funds into your bank account." The fees quoted are supposedly for insurance, taxes, courier charges, and such that are necessary for them to process and deliver the winnings to you.
There also may be a notice to respond quickly to receive your winnings, or you may risk losing out on the winnings due to claim deadlines. Essentially, the goal is to get you to act immediately to pay the fees in return to collect your winnings.
During the "claims process" you will be asked to confirm personal details to prove that you are the correct and "legitimate" winner. With this information, the scam operators will try to use your information to steal your identity or empty your bank account.
How to detect and identify lottery scams
There are many ways you can detect and identify these types of lottery scams, and things you can do to avoid being caught up in them.
For instance, in almost all cases you are not able to win a prize unless you have actually entered a contest or bought a ticket. You may see some contests run by a retailer you frequent. You have a loyalty card and get emails and mailings from them from time to time. Occasionally they will tell you about a contest they are running and invite you to enter. Why don't they just enter you into it automatically since they have your information and card number? They can't by law. You must actually decide to enter the contest by filling out a form, entering your email address, or even just clicking a box labelled "Yes, I wish to enter the contest." So, if you have never bought a ticket or entered a lottery, you cannot win it. If you get this type of contact and don't have a ticket, it is probably a lottery scam.
If you see some spelling or grammatical errors in the email or other documents, this is a sign that the lottery win may be a scam. A lot of lottery scams are run in countries in which English is not the first language. So spelling and grammatical errors are a red flag that this might be a lottery scam.
Legitimate lotteries will never ask you to pay anything to receive your prize. Costs involved to process and deliver the prize are always assumed by the lottery operator. Other than taxes, you will never pay any fees whatsoever to receive your lottery winnings. If you are asked to pay to get your money, it is a scam and not a legitimate lottery.
Receiving a notice that you have won the lottery is not only thrilling and exciting, but puts you into a vulnerable position as well. Legitimate lotteries require the purchase and presentation of the actual lottery ticket itself to enable to you verify and receive your prize money. If you get notice of a win but don't have a ticket for that lottery, throw out the notice, delete the email, or hang up or delete the call from the caller.
Make sure you note when you buy a ticket or enter another way for any lottery or draw. Keep this information handy in case you are contacted to pay for any lottery winnings you are due. Know when and how to spot these scams and so you can quickly get rid of them and get them out of your life. Other than the purchase of the ticket and any taxes due, you will never be asked to provide any money or banking information to claim your prize. The fact is, if you win a lottery prize, you win it all.