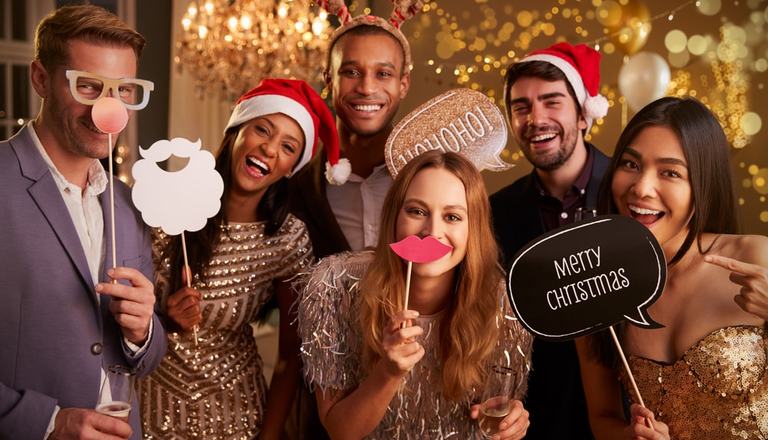 Lottery tickets make for the ultimate no-effort gift that adds a bit of oomph to any greeting card. They are fun for the receiver, too, allowing him or her to wander off into a fantasy, even if it's for a moment, of early retirements and a new year free of debt.
Not only has the first 11 months of this year seen the lottery generate in the region of $978.3 million in profit compared to last year's $929.8 million, but sales are set to go up during the festive season. In fact, more than half of annual spending on lottery tickets happens during the holidays.
Have You Heard About the Special Christmas Lottery?
Before we get into why there's such a boost in lottery sales during the festive season, we need to take a look at the Special Christmas Lottery (El Gordo de Navidad), which makes up about 50% of the annual sales for the Spanish National Lottery.
This is undoubtedly the biggest lottery drawing in the world (it's even a national event in Spain) which allows volume purchases, gift purchases, and individual purchases.
Last year saw the sales figures increase for the first time, soaring to €2.472 billion, almost 5% up from the previous year. Roughly €1.999 billion was distributed amongst winners. Never before have lottery prizes skyrocketed to such figures.
But, why do these figures go up so drastically during the holiday season?
Why Do People Buy More Lottery Tickets During the Holidays?
Whether it's because you've spent your hard-earned cash on Thanksgiving dinners and Christmas gifts and you're in need of a windfall to boost your bankroll, or you fancy the thought of a dream vacation with the family somewhere sunny and exotic this winter, or you just want to start the new year off as a millionaire, what makes us buy more tickets during the holidays?
You're Optimistic
With a new year knocking on the door, a financially fiscal year behind us, and bills piling up daily, more people buy lottery tickets during the holidays with the hope that it's time for their big windfall. Besides, you may have heard of big winners in previous years, and so you want to try your luck this year.
You're "Due" a Win
If you've bought a lottery ticket every week for the past year - but missed out every time - surely, you're due to win on the next one, right? Unfortunately, many people hold the happy-yet-unfounded belief that all of their lottery tickets are somehow connected. But, the truth is that each ticket is independent of all other tickets.
The same thought process is often used for near misses. For instance, if you picked a 3 and the winning number was a 4, you may think you were so close that, next time, you'll definitely have the winning combination.
Similarly, some players consider certain numbers to be overdue an appearance (or not) based on their previous appearance trends. Our Hot and Cold tool lets you sift through historical Powerball draw data to see what your numbers look like!
The Idea of Continued Investment
There are some people who have been playing lotto games for years. They may have had a few good wins, and just as many losses. But, their thinking is that they can't give up now, especially when the holidays are so expensive, and the chance of that big win is ever so tempting.
Their investment in lottery tickets may well have piled up over the years, which helps justify a continued investment to recoup their losses and cover holiday expenses. This is not healthy or sustainable behaviour - and can create more problems than it solves - we are simply outlining that this is the mindset of certain types of lottery players.
But, It Could Just Be the Gift That Keeps on Giving
Whether you are buying more tickets for yourself this holiday season, or as gifts for loved ones, the cost to possibly change your, or their, life forever with a massive win probably seems minimal. According to psychologists, the lottery may be easier to justify when you only buy bulk tickets once a year, or one ticket a week, whichever you prefer.
'Tis the Season of Hope
When you hold a lottery ticket, you have hope. You have the hope that it could be your chance to finally make your dreams come true. You have hope that the new year will be your year. And, in today's fast-paced, stressful world, that hope is enough even without the physical win.
If you don't have a ticket, though, you don't have that dream.
Will you be buying more lottery tickets this holiday season?