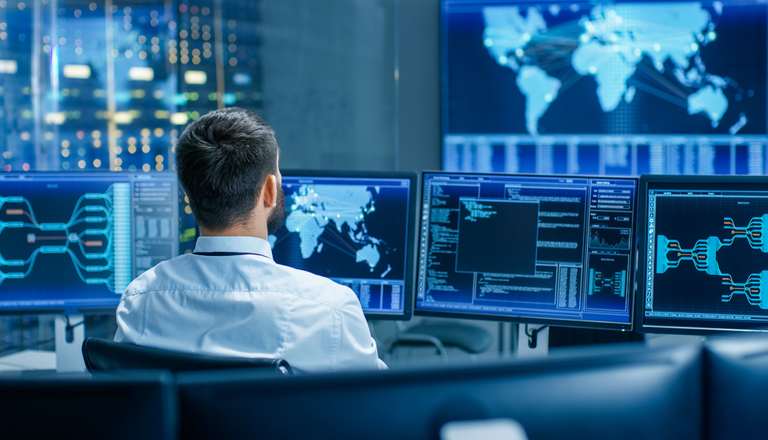 For us to be able to play the lottery there has to be an entity involved that actually runs the day-to-day lottery operations.
The regulator, frequently referred to as the gaming commission, is the ultimate authority over lottery operations and ensures that lotteries are conducted with honesty and full transparency according to the regulator's rules, regulations, and requirements.
However, the lottery operator is the actual governmental or non-governmental agency or company that actually runs the lotteries.
Lottery Operators
These agencies or companies are in charge of the entire lottery operation, from initial concept through to the paying out of prizes.
They are one hundred percent responsible for creating, designing, implementing, running, checking, and reporting every aspect of lottery operations.
The operator is mandated by the regulator to conduct the lottery in an open, honest, and ethical fashion that benefits not only the gaming public, but also the charities who benefit from the lottery proceeds.
Regulators Restrictions
One responsibility of the operator is to ensure that all advertising and marketing of lotteries conforms to the regulators restrictions while ensuring a steady profit stream and increased sales over time.
They can't market to minors, they can't infer that a player is guaranteed to win, and aren't able to show gambling as a way to make money. The can show that gambling can be an exciting and fun activity as long as it is done responsibly.
The goal is to always bring in new players with new games and bigger jackpots while satisfying the needs of current regular or loyal players.
Lotteries are operated just like any other business endevour. They must constantly show not only a profit, but an increase in profit to be considered successful and sustainable.
Always be Responsible
With that in mind, operators must also conform to any mandated responsible gambling legislation or regulation.
While marketing and brining in new customers, they must also deal with the requirements for responsible gambling by ensuring that responsible gambling agencies or counselors' phone numbers, web sites, or other contact information are readily available at retail locations and in advertising for players to access if they feel they might have a gambling problem with lottery tickets.
Providing information such as frequency of numbers pulled (although has no reflection on the probability of any number coming up,) odds of winning, prize payout levels, and other such statistics, allows players to make informed choices on which lotteries to play and how much to spend.
Investigations
Operators must adhere to extremely strict security measures and processes to ensure every single lottery draw, win, and payout is legitimate and uncompromised in any way.
One way to make this happen is for the regulator to require those operators, all their employees, and all persons and companies who work within arm's length with the operator, to be vetted and licenced by the regulator.
This makes certain that every single person and company who works directly or indirectly with the operator is of good moral character and of honest intent and behavior.
This may involve background checks and interviews, fingerprinting, criminal checks, credit checks, and other investigations as may be required or necessary.
Keeping it Fair
An honest and verifiable lottery draw system is essential to providing a great gaming experience for all lottery players.
Operators play the most major role in presenting consistent gaming actions and results that players trust and believe in.
Although the regulator allows lotteries to occur, operators actually make them happen.