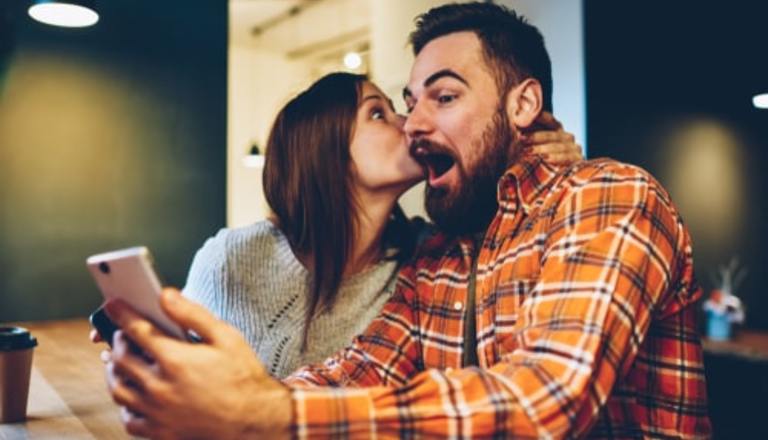 We have all heard the stories of couples who have won the lottery and then split up, either getting a divorce and going their separate ways, or ending up suing each other for more than half the money. However, we rarely hear about the true love stories that actually do happen to lottery winners. Many couples who win jackpots in the lottery actually do stay together. Being able to pay off bills and debts and not having to live paycheque to paycheque anymore takes a great strain off a rocky marriage and lets the couple enjoy life and each other without money worries. Other couples find that winning the lottery allows them to cement their relationship in a way that they were unable to do before. Below are some examples of this that have actually happened.
A Lottery Love Story
Once up a time, a young English fellow ended up winning one million pounds in the lottery. He and several of his closest friends spent a fair portion of it and partied their way around the world. Upon returning from their trip, some mutual friends eventually ended up introducing him to young lady, and their romance took off and included a bit of world travel for them as a couple. They eventually settled down and had a child, and are getting married. If not for winning the lottery, these two young people might not have even met, nor had the romantic world-travelling relationship they did.
Then there was a British couple who had been engaged for over thirty years, but were constantly financially unable to afford to get married. The husband had to leave his job due to suffering a heart attack, and they were close to losing their house. When they won a million pounds on the lottery, they were able to not only keep their house, but finally get married as well. The lottery win gave them their life together back, and they intend to enjoy every moment of it.
A newlywed couple got a big surprise gift after their wedding, when they won $100,000 on the lottery. While stopped at a gas station on their way to leave for their honeymoon, they checked their lottery ticket that was a gift from the bride's parents. It turns out the ticket was a winner of one hundred thousand dollars. Faced with several decisions to make, they opted to inform both sets of parents and then continue on with their honeymoon, as it was already paid for. They said winning that money was an amazing way to start their lives together as a married couple.
An American couple, engaged for four years and unable to get married due to not having any extra money to pay for it, were finally able to do so after winning a one hundred thousand dollar lottery draw. Their wedding was not fancy and very simple, but was able to be done due to the good fortune they experienced.
Winning the Love Lottery
These are just a few examples of people who have won the lottery and stayed together. There are many similar lottery love stories out there that don't get made known. But these winners are thankful for their good fortune and honestly feel that it has broght them closer together. So if you are couple, buy a ticket, and if you win, use the money to cement your relationship and keep your love for each other strong.