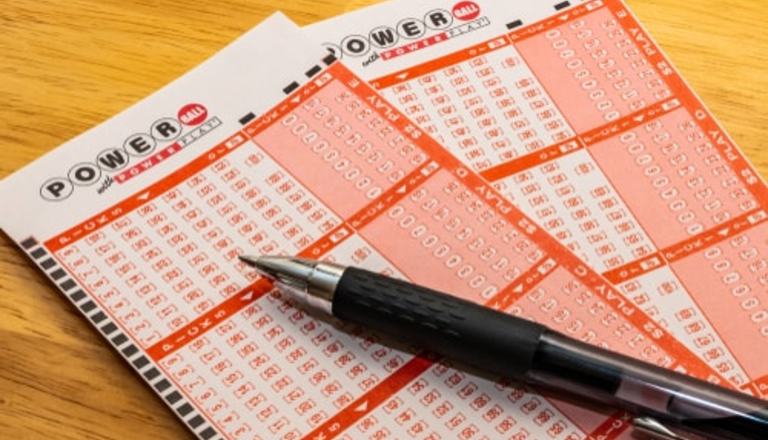 If you're planning on getting in on the Powerball action, you've probably been asked if you want to take part in Power Play. It costs a dollar extra, but what is it?
We thought we'd break it down so you know exactly what it is and how Power Play can help boost your winnings.
You don't need Power Play to play the Powerball lottery, it's an optional extra that you can add to your ticket for $1. If you win anything other than the jackpot, it gives you the chance to boost your prize.
About the Power Play Powerball Option
It's essentially a multiplier feature. In other words, Power Play acts as a prize booster that multiplies across winnings a certain number of times.
The feature can double your Powerball second tier prize from $1 million to $2 million. It can also double (or more) prize winnings from the third through to the ninth divisions as much as five times. For instance, if you win the third division Powerball prize of $50,000, and you've bought the Power Play option, you'll increase your winnings to $500,000.
It's important to understand that the Power Play feature doesn't apply to the jackpot. But it does boost other prizes to some mouth-watering amounts.
How to Choose Power Play When Buying Your Tickets
When you add Power Play to your Powerball tickets, you don't actually choose a number. The Power Play number is drawn from a barrel separate to the Powerball numbers. The multiplier can be 2, 3, 4, 5 or even 10. If the jackpot for a draw is less than $150 million, the 10x multiplier is added. If the jackpot is greater than $150 million, the Power Play is drawn from a set of balls from 2 to 4.
How to Use Power Play Online
Playing Powerball online is easier than ever, and the same goes for playing the Power Play multiplier. Simply fill up your entry the way you normally would and check off the Power Play box just under the entry form.
A Few FAQ to Know About
As you can see, playing the Powerball multiplier option is relatively straight forward. Let's take a look at a few frequently asked questions to ensure you have all the information you need the next time you play.
Must you have Power Play to win a jackpot?
No, you can win the first prize without Power Play provided you match the 5 main numbers.
Is Power Play automatically included in tickets?
No, it's an extra feature you can opt to add to your ticket for $1. If you don't request the feature or tick the box online, it won't be added to your ticket.
What is Power Play 2x?
Power Play 2x indicates that all secondary prizes may be increased by 2. If you win anything other than the Power Play in a draw, you double your prize amount!
How much do you stand to win with the Power Play feature?
If you add Power Play to your lottery ticket, you can boost your winnings, but there's no guarantee. You still need to win a secondary prize in the game for your Power Play to come into effect.
What isn't 10x Power Play offered for every draw?
The 10x Power Play only comes into play when the jackpot is less than $150 million.
What's the best way to choose a Power Play number?
You can't choose a Power Play number. Playing with the Powerball multiplier means you get to add the feature to your ticket and then wait for the Power Play number to be drawn at the same time as the other lottery numbers for any particular draw.
Can Power Play be added to a lottery ticket after you win?
No. you must check the Power Play box and pay the additional $1 when you buy your tickets.
The Power Play multiplier is a fantastic way to boost your winnings for a mere $1 extra. Give it a try the next time you play your lottery numbers.
Find out everything you need to know about the US Powerball and Powerball.ca today!