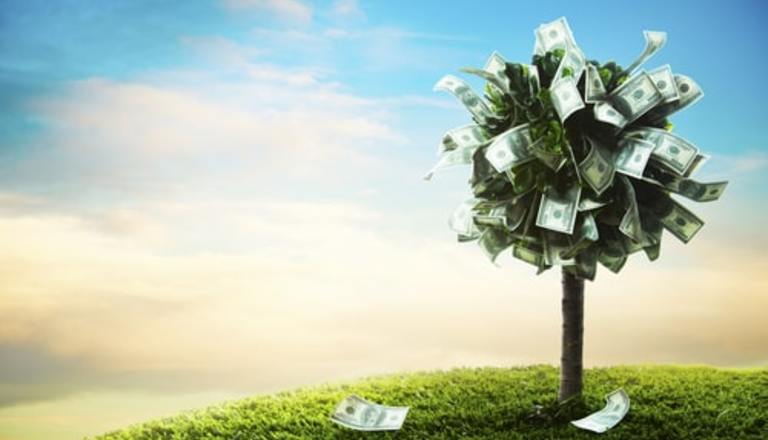 Scooping a big lottery jackpot win is no doubt something that will change your life forever. What would you do with a cool couple million?
We know that winning the lottery is pure luck, and some players are a little luckier than others. While not all of us will win the main prize in this lifetime, there's always the chance that you could see yourself bagging a big windfall if even a few of your numbers come up.
Of course, we can't guarantee a win for you. But the good news is that there are a few things you can do to boost your luck.
Need a few tips? Check out our 4 favourite tips to help you win the Powerball in Canada.
Play with a Syndicate
Have you ever thought of setting up a lottery syndicate with your work buddies or friends? Each of you can contribute a little every week, and that means you (as a group) can purchase more tickets. The more tickets you purchase, the more you increase your chances of a jackpot win.
Interestingly, many a Powerball jackpot has been won by syndicates who buy tickets in bulk week in and week out.
Stick With What You Know
Do you regularly play the Powerball with the same numbers? Perhaps they're numbers that are meaningful to you or you simply consider lucky? If so, stick with them.
Naturally, regularly playing the Powerball in Canada can help boost your winning chances, and just imagine how you'd feel if your winning numbers came in on the week you didn't play.
On the other hand, you could always opt to play less often but buy more tickets when you do play. Some people prefer to buy tickets in bulk when the jackpot hits a certain amount.
Know the Powerball's Hot Numbers
While there isn't any mathematical meaning behind it, there are numbers that tend to come up more often than others. They're called hot numbers. Get to know which numbers show up the most and try your luck with them the next time you buy Powerball lottery tickets.
Learn About Frequency Charts
Do a quick internet search for Powerball lottery frequency charts. You'll find charts for previous winning numbers for Powerball. It's a quick and easy way, too, to familiarise yourself with those hot numbers.
Once you've thoroughly done your research on the Powerball charts and discovered which winning numbers have come up the most in the game's history, you can put this knowledge to work for you when you pick your next number combination. The only risk here is that plenty of other players do this as well.
If you want to try something different, consider a reverse strategy where you pick cold numbers. These are numbers that are less often drawn. By doing this, fewer players are likely to pick those numbers and if they do, you're a lot less likely to have to split the pot with a big group of winners.
You've Got to Play If You Want to Win
Whether you are up to trying out tips or content to carry on playing the way you always do, you're not alone. Millions of people around the globe buy Powerball tickets every week, and plenty don't expect to win. For many, it's merely a game. How often have you bought a few tickets just for fun?
Buying lottery tickets for every now and then isn't going to leave you out of pocket but playing with money you need or don't have is always going to be a recipe for disaster. The key is, no matter which winning strategy you try, you should always play responsibly.
Best of all, you can purchase your tickets online in Canada without having to take a trip to the US!
Find hot and cold Powerball numbers today at Powerball.ca.