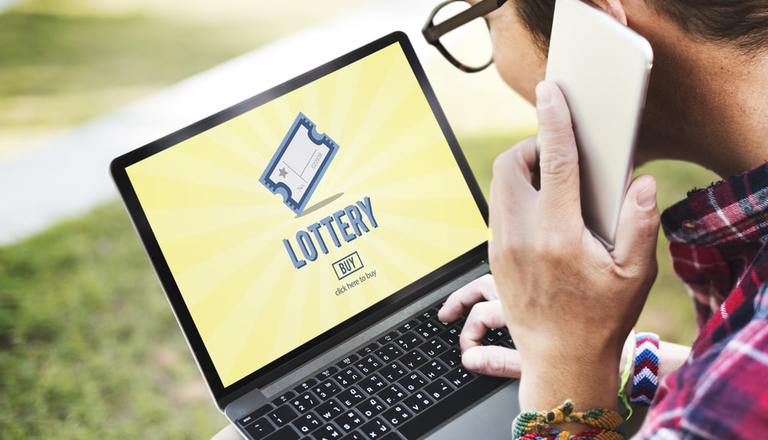 Nearly everything today can be done online, including playing Powerball. Learn how to play Powerball online entirely, including choosing your numbers and claiming your Powerball prize.
Today's marketplaces make it possible to buy nearly anything online. And digital consumer engagement is a big business since most people prioritize digital purchasing capabilities for convenience and effortlessness alone. As a consumer yourself, you likely take advantage of all kinds of super-easy online methods for buying and engaging. But you may not realize that you can explore a little recreation online, too.
Powerball continues to be a wildly popular game for millions of Americans. And convenience has always been a pillar of how you play, considering tickets can be purchased at countless retailers, gas stations, and grocery stores nationwide. Discover how you can take your Powerball playing online and learn how to play Powerball entirely online. From selecting your Powerball numbers, monitoring the drawings, and even claiming your Powerball prize, there's an online method worth exploring.
Find All Things Powerball Online
If you forgot to pick up your Powerball ticket when you went to the store or got gas, you can still get in on the next drawing. Head to Powerball.com and start exploring. There, you can buy a ticket and play in the next drawing. But you can also rely on this user-friendly online resource for all things Powerball, including:
See previous Powerball drawing results.
Watch the live drawings.
Check out current prizes and odds.
Review all the rules for how to play Powerball.
Find locations and authorized Powerball retailers near you.
Read past Powerball winner stories.
Read through Powerball FAQs.
Discover friendly reminders for responsible Powerball play
Choosing Your Powerball Numbers
Some participating Powerball states offer the ability to play Powerball online. Of the 45 participating states, the following provide digital ticket sales:
Illinois
Georgia
Michigan
North Carolina
New Hampshire
Kentucky
North Dakota
Virginia
Pennsylvania
Washington DC
Game play online abides by the same rules as in-person Powerball play. You can visit each state's dedicated Powerball site and make your number selections. You can add Power Play to your game and choose the number of draws you'd like to play. Use an approved online payment method to finalize your digital ticket.
Verifying Powerball Drawing Results
You can find everything you need to know about Powerball drawings online, too. Look back at past games to see if your ticket was a winner. Hop online and watch live drawings for your current ticket. And keep up with the ongoing schedule of upcoming drawings, prize amounts, and odds.
Collecting Your Powerball Prize
Typically, if your Powerball prize is under $600, you can visit the authorized retailer to claim your prize payout. More substantial winning amounts require that you visit your lottery headquarters to provide additional information before claiming your Powerball prize. However, in some states that allow online gameplay, there are also digital methods for claiming your small Powerball prize. For example, in Illinois, you can participate in the Illinois Lottery E-Claims method for any winning ticket up to $10,000. You'll be required to provide proof of identification before claiming your Powerball prize.
Has Anyone Won By Playing Powerball Online?
Your odds of winning Powerball are the same whether you purchase your tickets online or from an authorized retailer in person. And there have been instances of online players winning big. Earlier this year, for example, a North Carolina man won $100,000 after buying his Quick Pick ticket online with the 2X multiplier. Another yet unclaimed North Carolina player online is the winner of a $250,000 Powerball prize yet to come forward. And even bigger prizes have been won with online play, like the Illinois resident in 2021 who took home a $2M Powerball prize. Playing Powerball is easy, considering how quick and convenient it is to grab a ticket, choose numbers, and collect your winnings. But now that you know you can play Powerball entirely online in participating states, the game just got a whole lot easier!